Although National Dessert Day isn't an official holiday, it's still a day that needs to be recognized everywhere. Whether it be chocolates, cakes, ice cream, pastries, or doughnuts, among many others, desserts are some of the most consumed foods in the world with around 100 million tones of sugar (the main ingredient in desserts) consumed globally in the past decade. People simply won't stop eating them, and will even spend a huge sum trying out luxurious desserts made from the rarest of ingredients. Here are the seven most expensive desserts each country has to offer:
ADVERTISEMENT
Sultan's Golden Cake (Turkey) – $1,000
Guests staying at the Ciragan Palace hotel in Istanbul, Turkey are not only treated to royal amenities but also royal delicacies. One delicacy is the $1,000 Sultan's Golden Cake made with black truffles, Polynesian vanilla beans, and numerous fruits that have been marinated in Jamaican rum for two years.
The cake slice is then encased in 24 karat gold leafing and presented in a handcrafted, silver box. Due to the intricacies of the dessert, preparation is done 72 hours in advance. The Ciragan Palace is one of Turkey's few five-star hotels and was once a residence of Ottoman sultans during the late 19th century.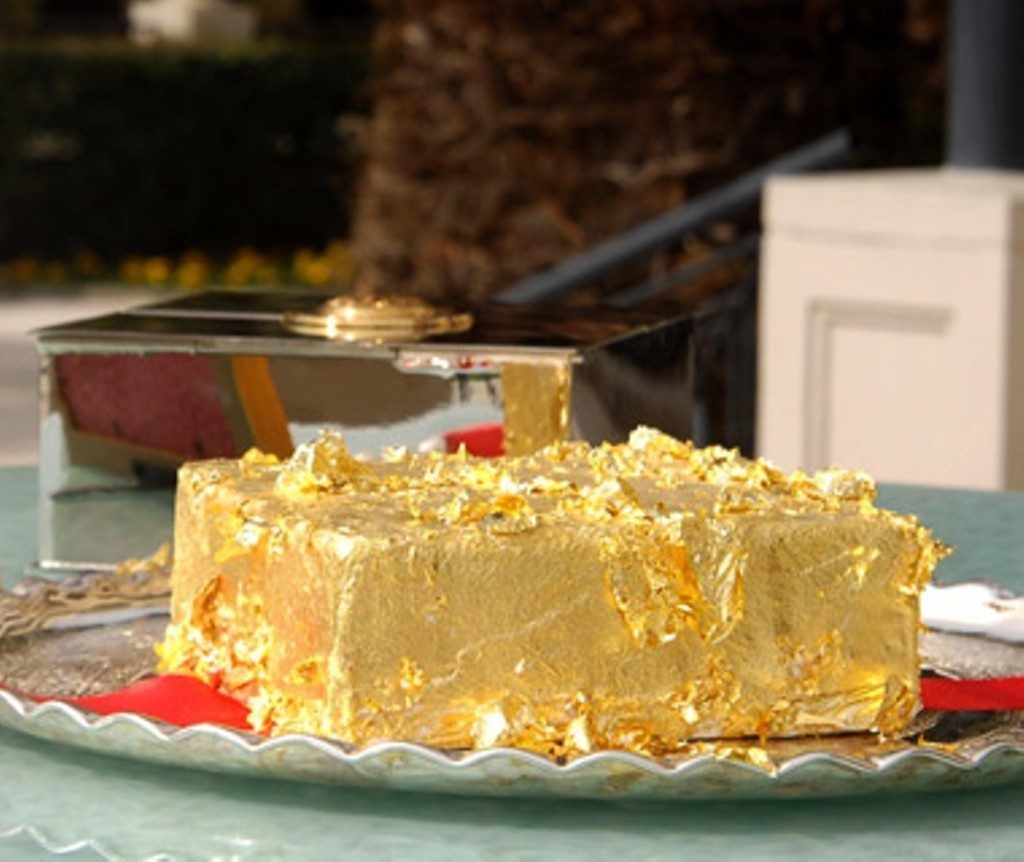 24-Carat Popsicle (Mexico) - $1,000
Costing $1,000, the 24-carat popsicle from Mexico's Marquis Los Cabos resort is made from Tequilas Premium Clase Azul Ultra tequila and sprinkled with 24-carat gold flakes. Unlike the other desserts on this list, the 24-carat popsicle is served regularly to the hotel's guests.
Despite its price, the popsicle can be considered a steal since the Clase Azul Ultra costs $1,500 a bottle. Additionally, each shot of the locally made tequila can set customers back $500.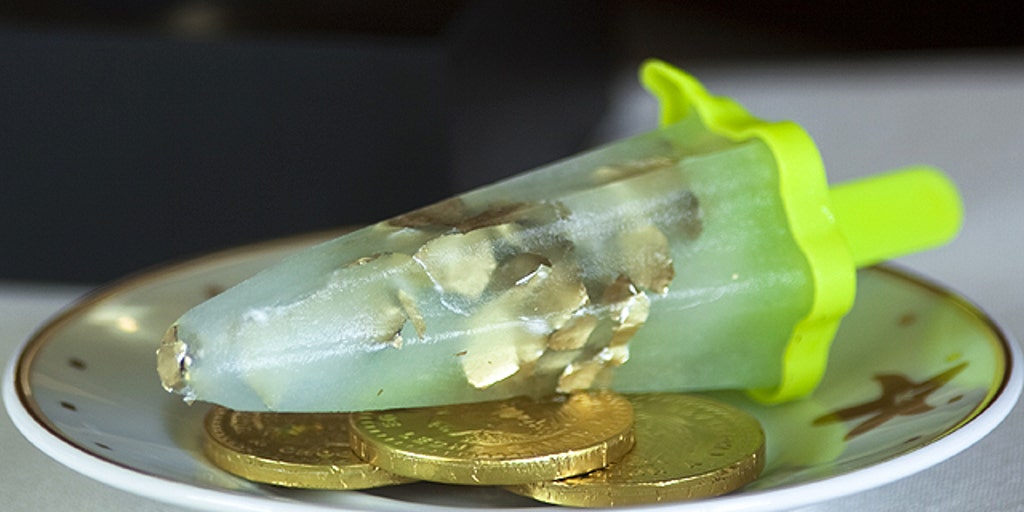 Macarons Haute Couture (France) - $7,414
Macarons are normally inexpensive, but not the Macaroons Haute Couture from renowned French pastry chef Pierre Herme. Costing around $7,414, Herme makes the treats available in collections twice a year but never sells them in any physical location. Customers will have to personally place their orders and not everyone gets a slot.
The macarons are made with aged egg whites, white almond powder, and various fillings. Herme runs numerous restaurants and cafes in France and is considered the "King of Modern Patissiere" due to his bold yet flavorful take on desserts, specifically macarons. In 2016, he was named the fourth most influential French person by the U.S. fashion magazine Vanity Fair.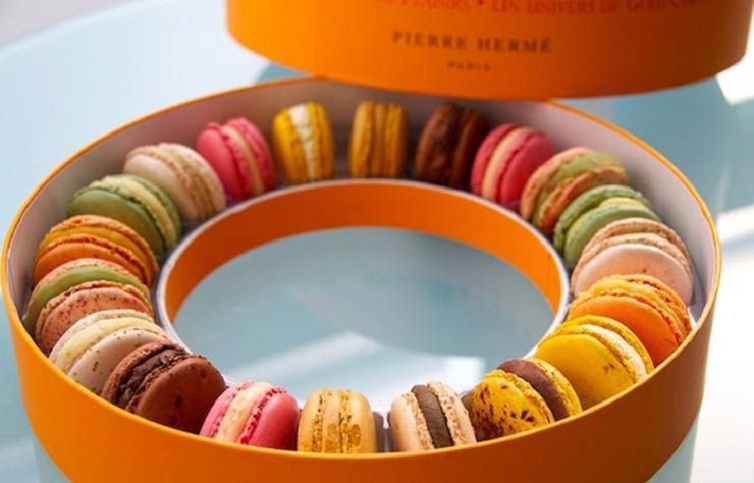 The Fortress Stilt Fisherman Indulgence (Sri Lanka) - $14,500
The Fortress Resort and Spa in Galle, Sri Lanka offers a $14,500 dessert that may be even too expensive for most of its guests to afford. Nonetheless, the Fortress Stilt Fisherman Indulgence is still available for willing buyers upon request.
The dessert, which pays homage to the stilt fishermen that have made their living in Sri Lankan coastlines for centuries, features a stilt fisherman made from chocolate and an Italian cassata flavored with Baileys Irish cream. It's then served with a mango and pomegranate compote, Champagne sabayon sauce, and an edible gold leaf. Customers can also bring home the 80-carat Aquamarine stone sitting on the fisherman's chocolate stilt.
Faberge Chocolate Pudding (United Kingdom) - $34,500
Setting the Guinness world record of being the most expensive chocolate pudding, the Faberge chocolate pudding from chef Marc Guibert costs $34,500. The dessert consists of four high-quality Belgian chocolates that have been flavored with a combination of orange, whiskey, and peach.
The chocolate pudding, which is served in an edible replica of a Faberge egg, also comprises champagne caviar, edible gold, and a two-carat diamond. It's created by Guibert who is the head chef of the Lindeth Howe Country House Hotel in Cumbria, England.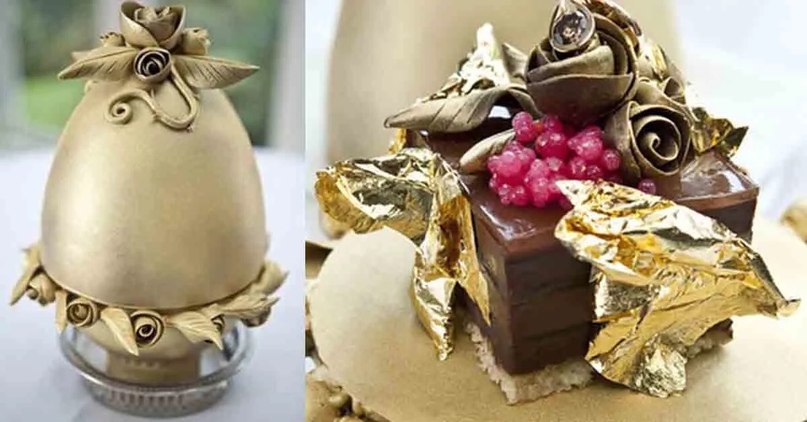 Diamond Fruitcake (Japan) - $1.72 Million
Previously displayed at the Takashimaya department store in Tokyo, Japan, the diamond fruitcake from pasty chef Jeong Hong-yong features 223 diamonds including a 5-carat heart-shaped stone. The cake is valued at $1.72 million, making it the priciest fruitcake to date.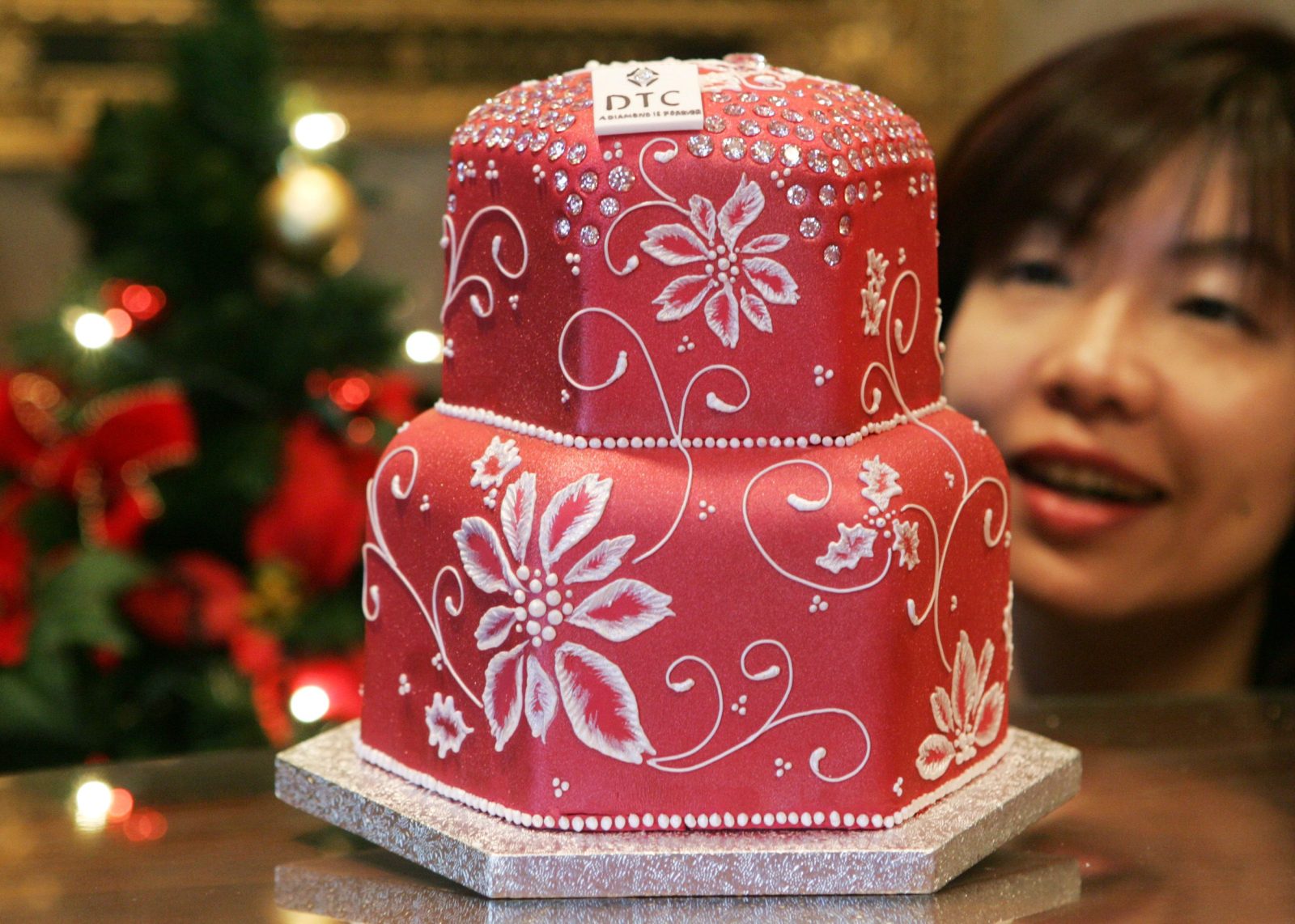 Strawberries Arnaud (United States) - $3.95 Million
Strawberries Arnaud is not just the most expensive dessert in the United States but the most expensive dessert in the world costing a staggering $3.95 million. A creation from Arnaud's restaurant, one of the top fine dining locations in New Orleans, the dessert is simply fresh strawberries mixed with a marinade of port, red wine, citrus, spices, and vanilla ice cream.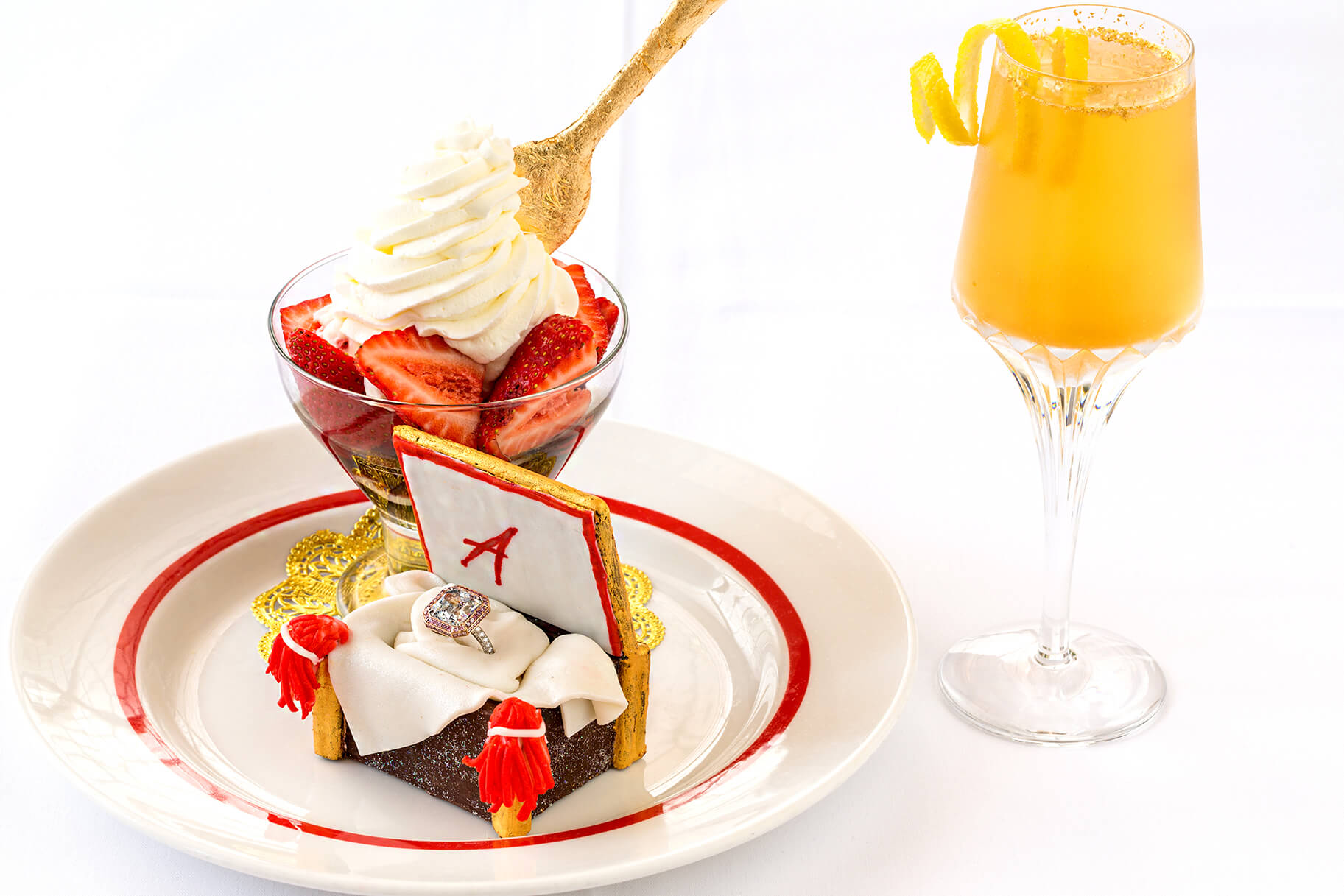 ADVERTISEMENT
---
---