Around the world, chefs are challenging themselves to create some decadently expensive meals. From an absurdly expensive bagel at the Westin Hotel in New York City (made with white truffle and gold leaves), to an omelette made with a whole lobster that'll cost around $1000 (also in New York City, incidentally), to an English soup made with shark's fin which all costs just under $200 — people are whipping up dishes with rare and expensive ingredients and charging an arm and a leg for them.
ADVERTISEMENT
Westin Hotel Bagel —New York City
What's your favorite bagel topping? Cream cheese? Lox? Perhaps if you feel like splurging a bit, you'll opt for some smoked salmon or even caviar? One New York chef decided to push the bagel envelope by adding white truffle cream cheese, goji berry-infused Riesling jelly, and topped with gold leaves making it the world's most expensive bagel (mostly because white truffles are the second most expensive food on the planet). It was designed to help raise funds for Les Amis d'Escoffier Scholarship, which raises funds for needy students of the culinary arts.
Price: $1000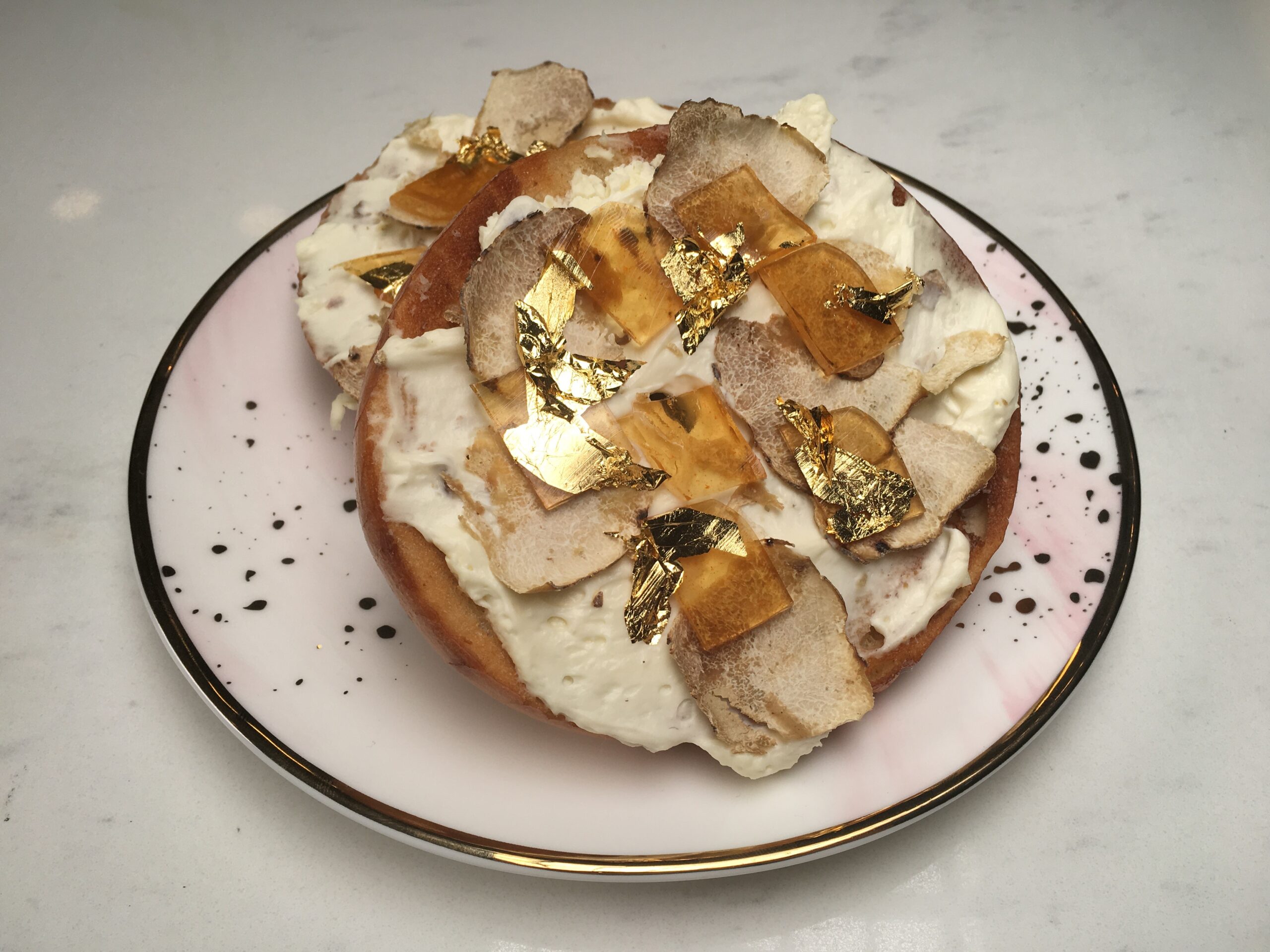 Chocolate Pudding — Lindeth Howe Country House Hotel, England
Who doesn't love a good chocolate pudding? from the guests at the Lindeth Howe Country Hotel better if they plan on ordering one. This one is made with the best quality chocolate on the planet which is molded into the shape of Fabergé egg and served with layer upon layer of champagne jelly. It's then topped with edible gold leaf and served with champagne and caviar. The whole thing is then topped off with a diamond. Don't think you can order this à la carte though… you'll need to pre-order this dessert at least two weeks in advance.
Price: $35,000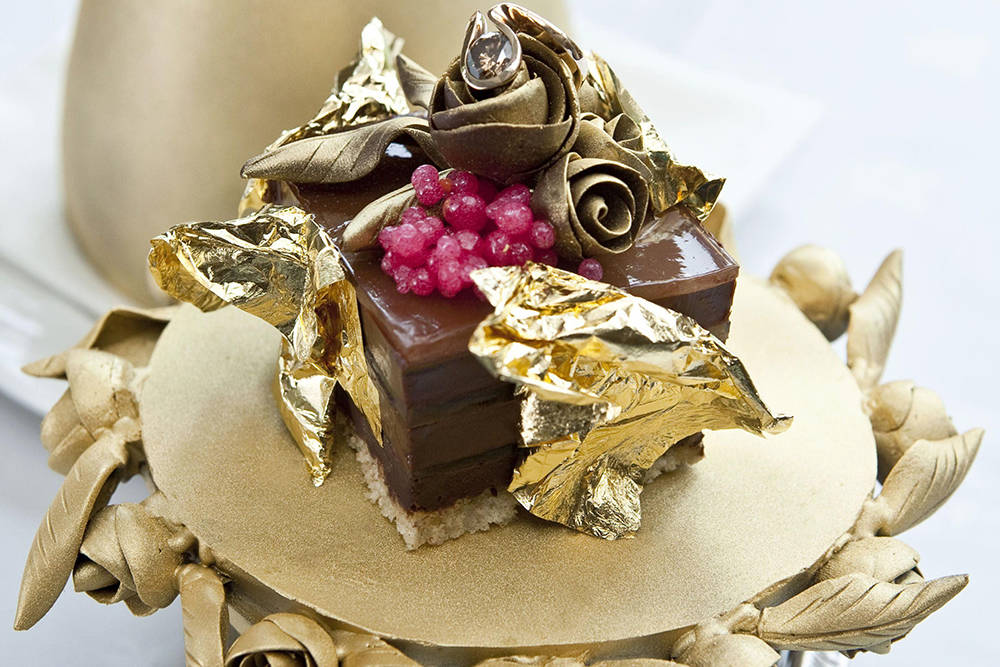 Golden Opulence Sundae — Serendipity 3, New York City
Ice cream sundaes are a childhood favorite and with their scoops of milky flavors, chocolate sauce, and sprinkles it not hard to see why. But this creation from Serendipity 3 on New York City's Upper East Side is definitely not for children: this opulent dessert is decadent Tahitian vanilla ice cream infused with Madagascan vanilla beans and chunks of rare Chuao chocolate from Venezuela.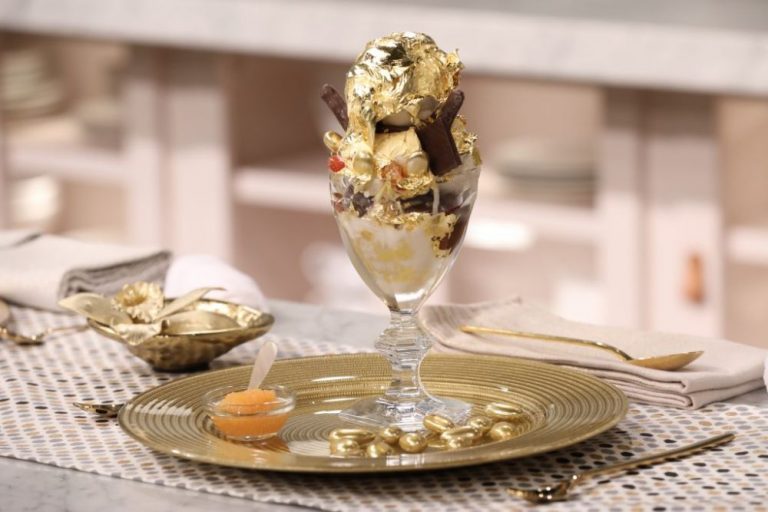 It's then drizzled with one of the world's most expensive chocolates from Amedei Porcelana, and decorated with gold-covered almonds, chocolate truffles, marzipan cherries, and covered with 23-carat edible gold leaf. Then, let's not forget the mother of pearl spoonful of Grande Passion caviar and gilded sugar flower. Think all this is served in a regular sundae glass? Think again… it comes in a Baccarat crystal goblet with an 18-carat gold spoon.
Price: $1000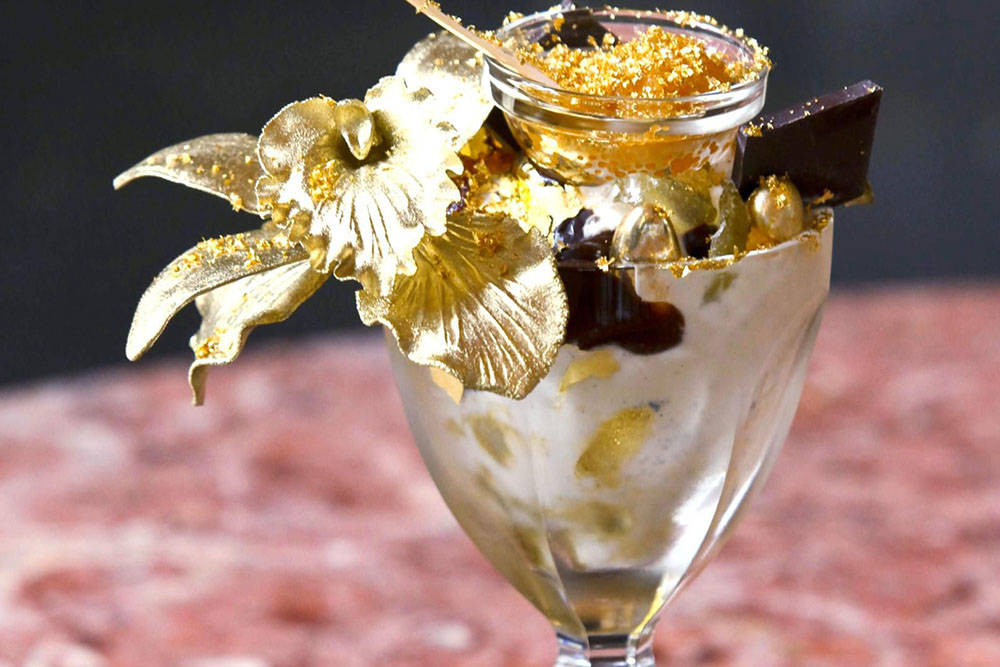 Zillion Dollar Lobster Frittata — Norma's, New York City
As far as omelettes go this one doesn't look particularly special, but looks can be deceiving. This frittata has 10 ounces of exclusive sevruga caviar (which is rumored to cost Norma's at least $65 per ounce), plus an entire lobster and the finest cream and chives the chefs can get their hands on. The eggs, though, are of the normal variety… though there are six of them!
Price: $1,000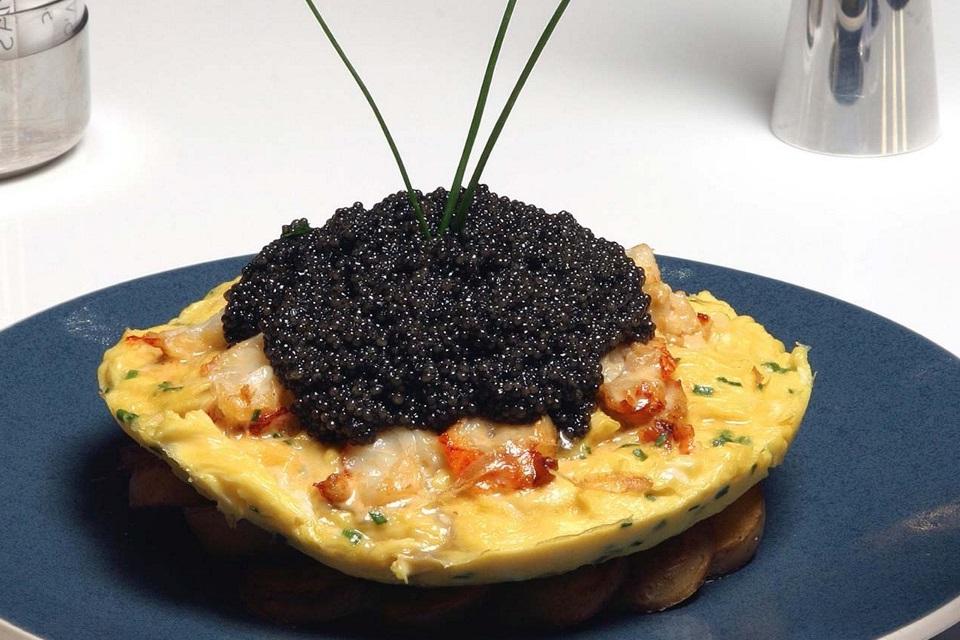 White truffle and Gold Pizza — Margo's, Malta
A few years ago, Margo's Pizzeria in Valetta, Malta, set the world record for the most expensive pizza on the planet. The gourmet pizzeria's concoction consisted of a thin-crust base with buffalo mozzarella, white truffles, and sprinkled with 24-carat edible gold leaf. No tomatoes allowed — it apparently clashes with the taste of the truffles, of course.
Price: $2,420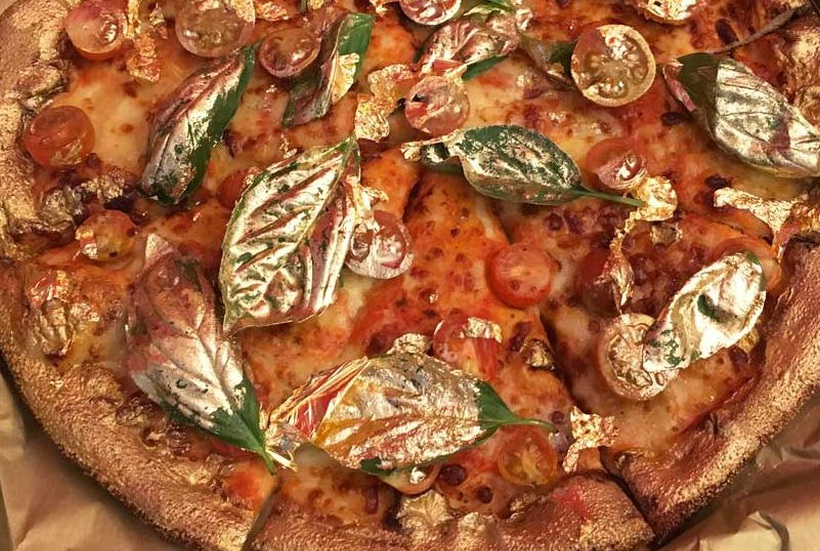 ADVERTISEMENT
---
---