World record attempts are associated with extreme, weird and wonderful acts of both humans and the natural world.
Guinness World Records was the first and only of its kind to measure and document incredible and dare devilish acts of humankind.
Here are 6 weird and wonderful world records that you didn't know existed.
ADVERTISEMENT
The loudest female burp is almost deafening
Burping is a natural human action, and it is sometimes considered a sign of a good meal.
On June 16, 2009, Elisa Cagnoni produced the world's loudest female burp, with a total of 107.0 dB.
That is similar to hearing a jackhammer from a distance of 3 ft 3 in (1 meter).
Every year in Reggiolo, Italy, there is an event at the Hardrock Beer festival called "Ruttosound."
The event hosts a burp competition to raise money for charity.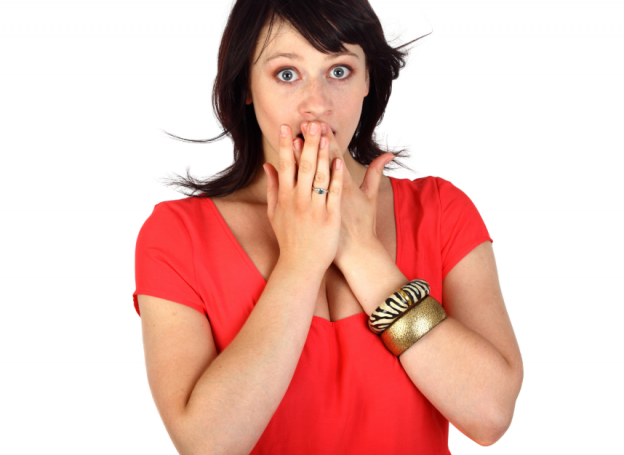 The longest fingernail of all time is over six feet long
There are multiple records for longest fingernails, and records are held by both men and women.
Some records measure the longest nails across two hands, some across a singular hand, but only one record for the longest singular nail.
Shridhar Chillal is the proud grower of the world's longest fingernail, with a thumbnail measuring the total length of 6 ft 4 in (197.8 cm).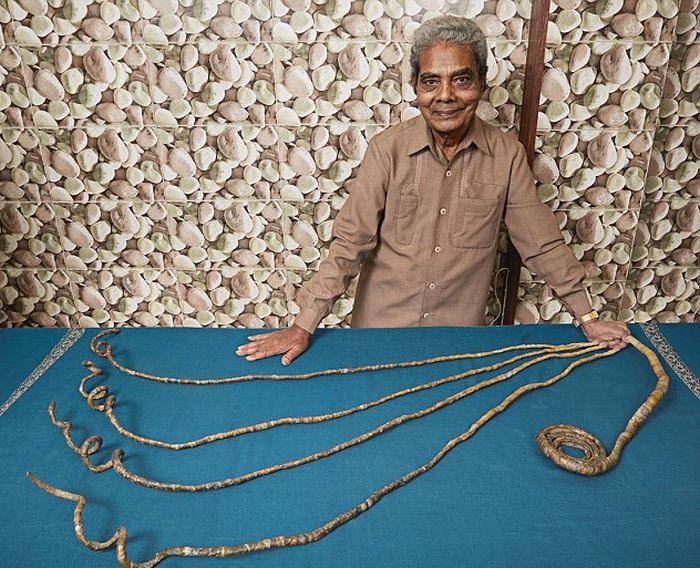 David Rush can fit 100 lit candles in his mouth
It might not be your first thought when lighting a candle, but for David Rush, putting a lit candle in his mouth has led to great things.
On April 20, 2019, at a TEDx talk in Boise, Idaho, USA, Rush broke a new world record.
He managed to hold and light 100 candles simultaneously in his mouth.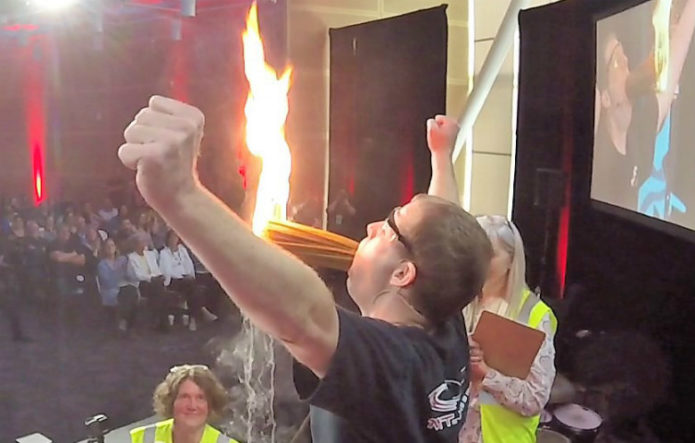 Kim Goodman can pop her eyeballs 12 mm from their sockets
Kim Goodman from the USA has the ability to pop her eyeballs out from her face.
Goodman discovered she could pop her eyes from her skull after being hit in the head by a hockey mask.
"Proptosis" is the term for the ability to pop your eyes from your head.
On November 2, 2007, in Istanbul, Turkey, Goodman popped her eyes 0.47 in (12 mm) from her eye sockets and broke a new world record.
The record was measured by an optometrist, using an optometer a total of three times to get an average distance.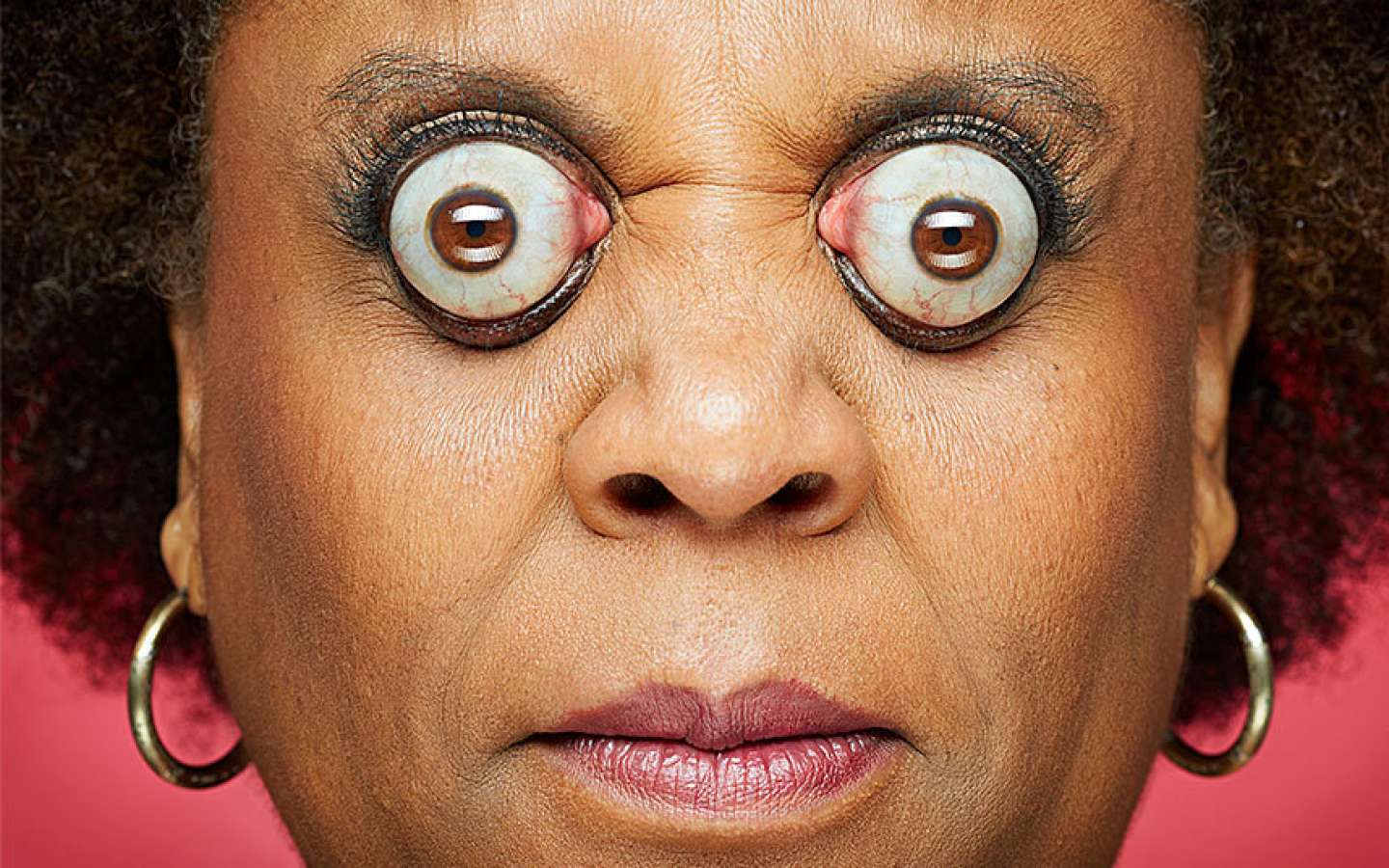 The world's longest-lasting kiss took over 58 hours
Over three days, the world's longest kiss took place to mark the sharing of love on Valentine's Day.
The kiss took place February 12-14, 2013, and lasted for 58 hours, 35 minutes, and 58 seconds.
Ekkachai Tiranarat and Laksana Tiranarat from Thailand were the loving couple to win the world record.
Not only did they win a Guinness World Record, but the annual competition offered a cash prize and two diamond rings to the winning couple.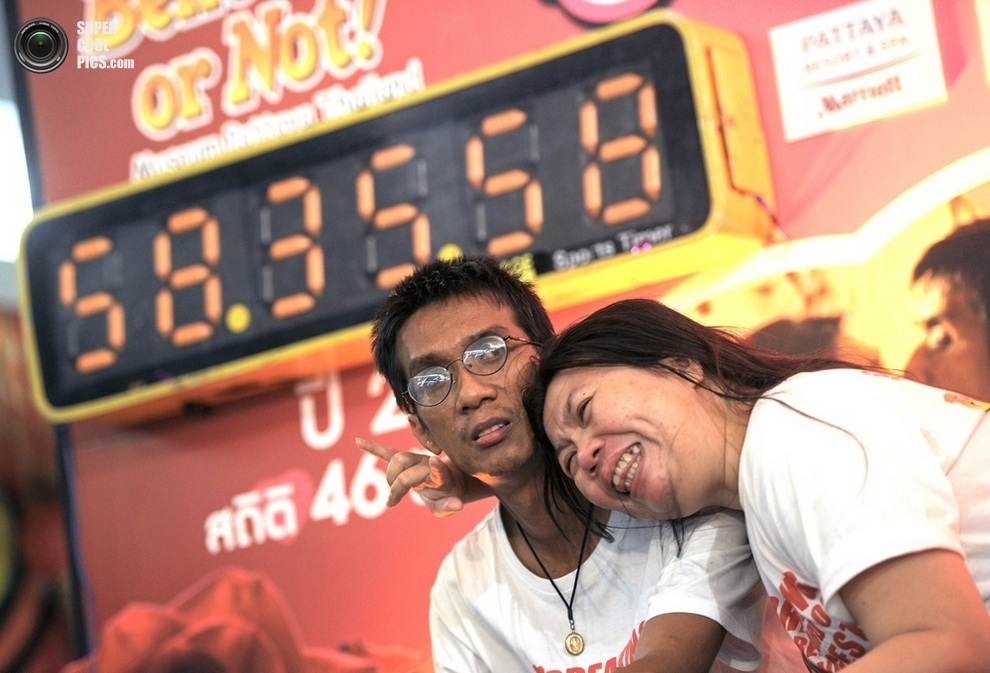 A parrot can open 35 canned drinks in one minute
The animal world has some incredibly talented creatures and some that we can even train.
One of these celebrity animals is Zac the Macaw.
Zac managed to break a Guinness World Record by opening 35 canned drinks in one minute.
The record was broken in San Jose, California, USA, on January 12, 2012.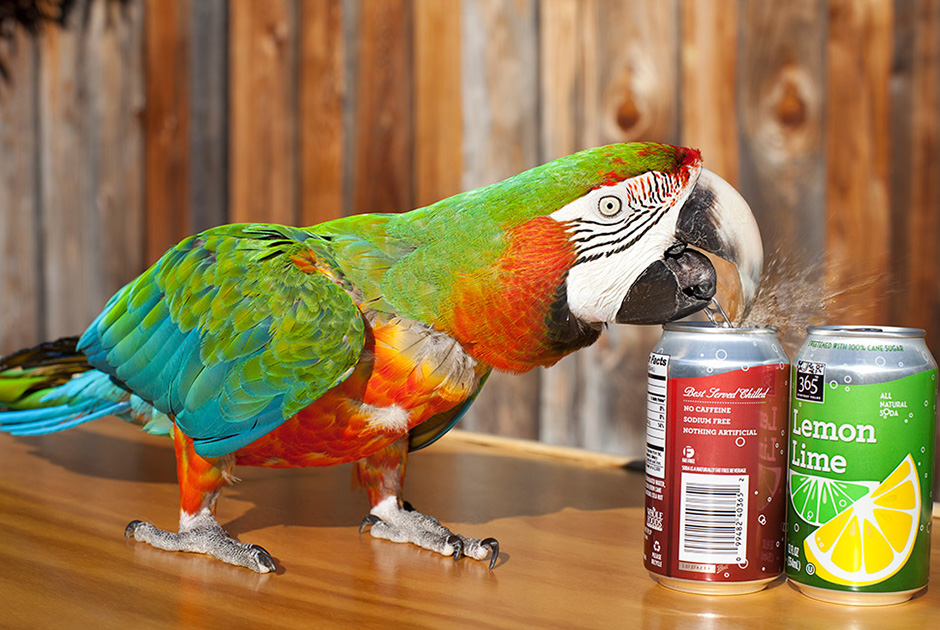 ADVERTISEMENT
---
---