The most beautiful places in America include some little-known yet bucket-list-worthy natural wonders across the U.S. and its territories. These 7 lesser-known spots include lush forests, tropical islands, and towering mountains—and are sure to inspire your travels.
ADVERTISEMENT
Devil's Bridge Trailhead, Arizona
Arizona's Grand Canyon aside, one of the most beautiful places in America is the adrenaline-spiking hike in Sedona that includes the natural wonder of Devil's Bridge. The hike itself is 1.8 miles round-trip and given a moderate difficulty rating. Roughly three-quarters of a mile from the parking lot, hikers are given the option of two forking paths to continue their trek, one of which will take them across the titular Devil's Bridge.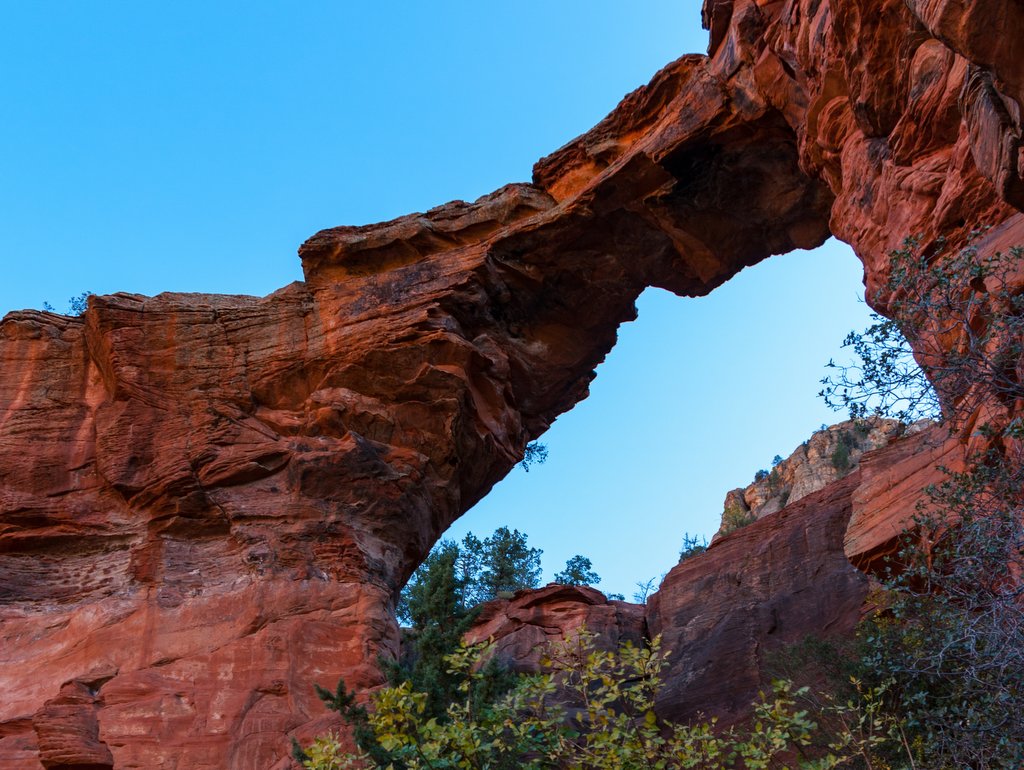 Nā Pali Coast, Kauai
Hawaii is without a doubt one of the most beautiful places in America thanks to its unique topography and isolation in the Pacific. But one stretch of island in particular stands out: Kauai's Nā Pali Coast. Running 15 miles along the northwest coast of Kauai, the Nā Pali Coast offers sea caves, waterfalls, and cliffs as high as 4,000 feet above sea level. See the landscape from above at the lookouts at Kokee State Park or book a helicopter tour for a true aerial view.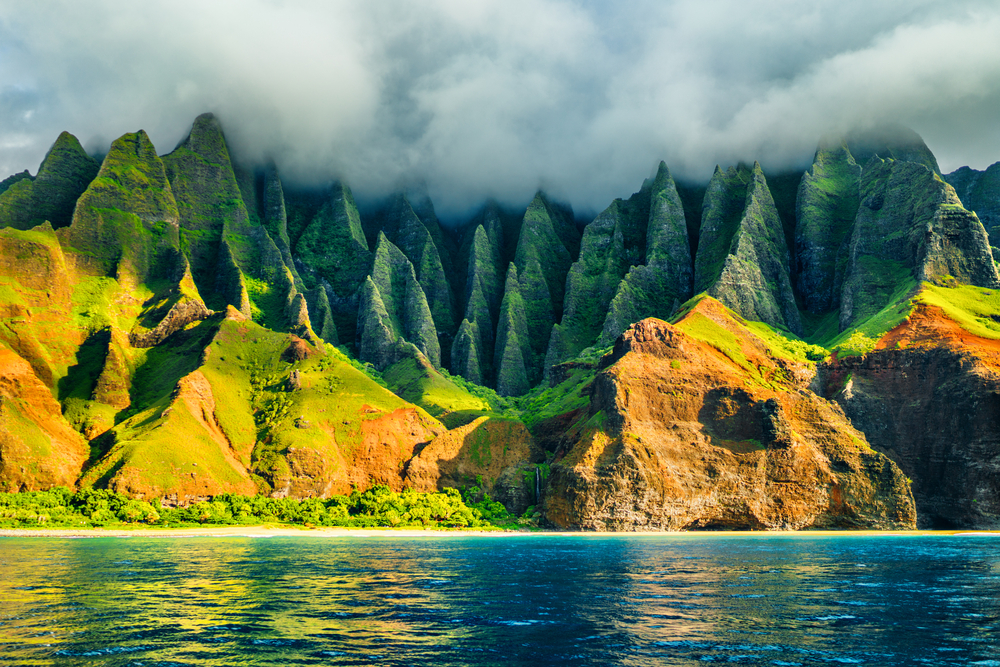 Lost River Cave, Kentucky
You've probably heard of Mammoth Cave National Park, the largest underground cave system in the world, but what about Lost River Cave, also in Kentucky? An underground river in Bowling Green, the Lost River Caves are a natural wonder with intriguing history: The caves are where fugitive Jesse James hid out on his run from the law, and are believed to have also functioned as shelter to Native American tribes. Explore the cave by boat or book a zipline tour through the surrounding wilderness.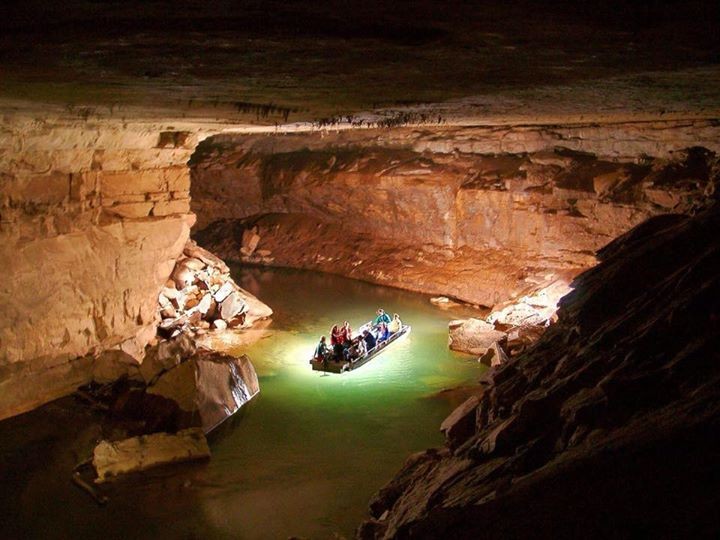 The Florida Barrier Reef
The only living coral barrier reef in the Continental United States is Florida's, which stretches from the Florida Keys to the Marquesa Keys, making it the third-largest coral barrier reef system in the world. But it's a natural wonder in danger: Florida Keys officials recently banned non-biodegradable sunscreens in an effort to save the reef from damage caused by both climate change and toxic chemicals in our oceans.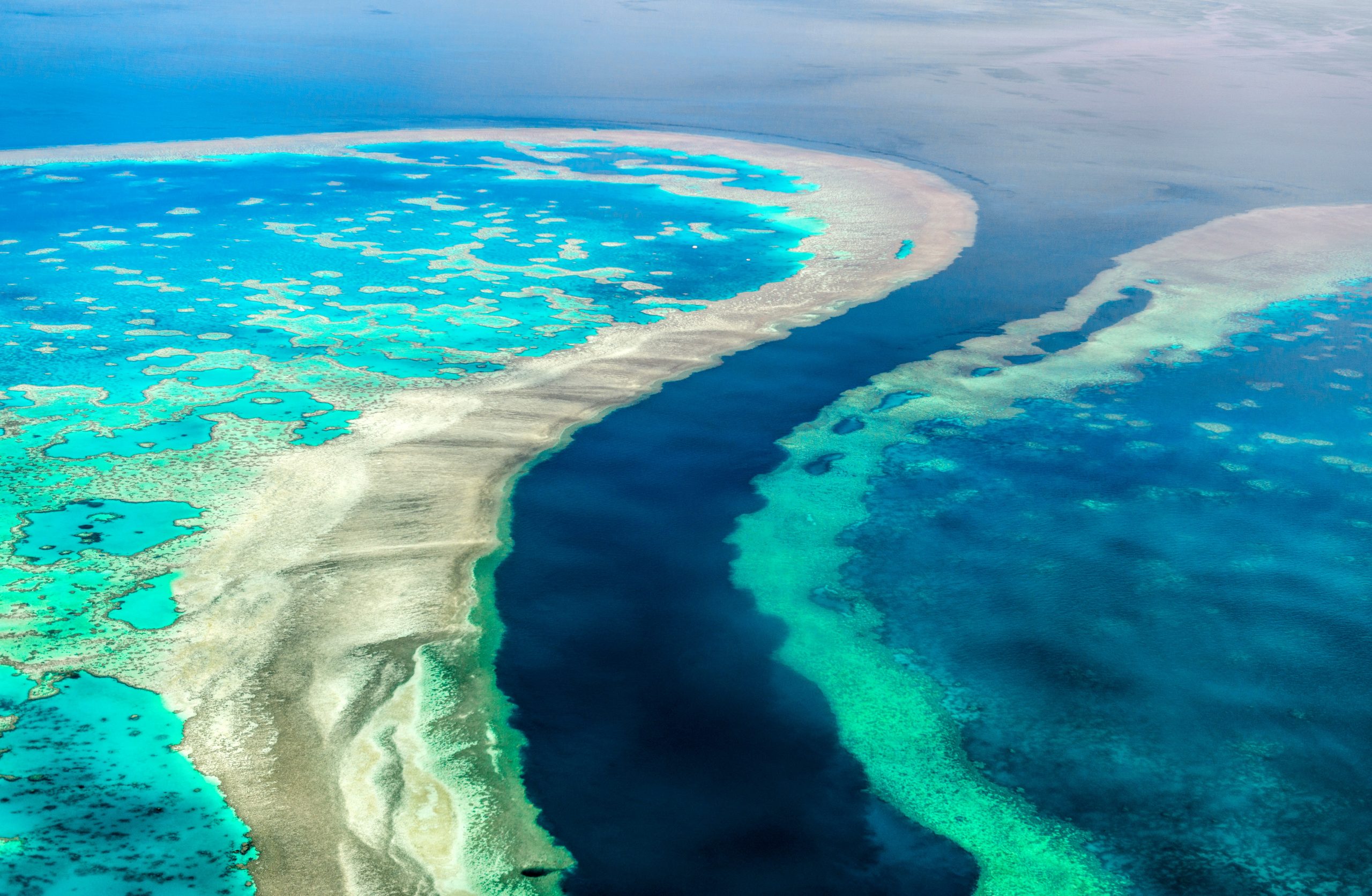 Multnomah Falls, Oregon
A list of the most beautiful places in America has to include the Columbia River Gorge National Scenic Area's Multnomah Falls. Tourists flock to the forest-nestled Benson Footbridge halfway up the misty falls to get close to the rushing water. Heading to the gorge early and in the rain is best, because it means you'll get the perpetually crowded Multnomah Falls almost entirely to yourself. Pedal Bike Tours Portland offers easy morning and early-afternoon scenic tour options from downtown Portland.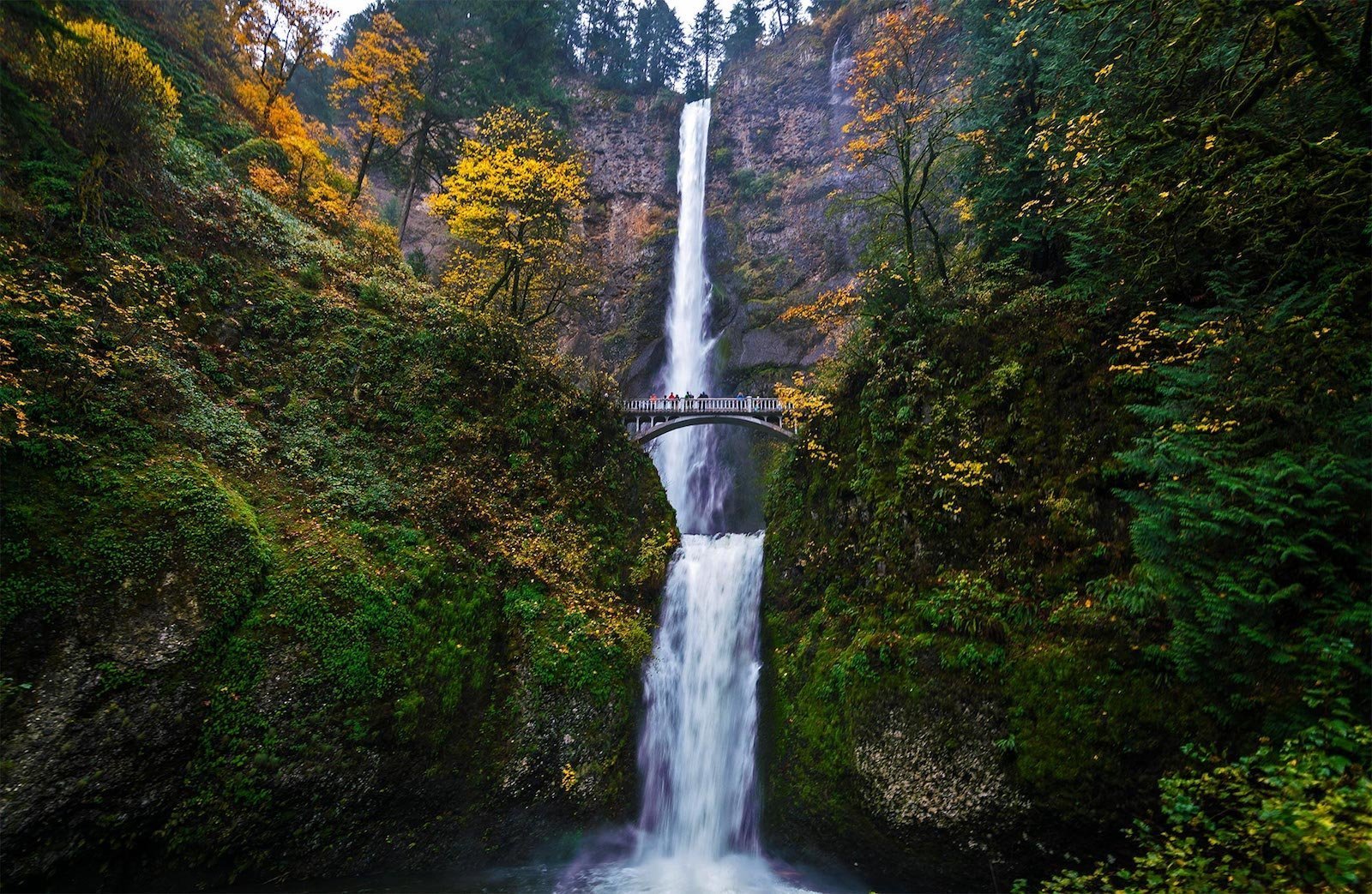 Denali National Park, Alaska
A favorite among National Parks Service rangers, Denali National Park is home to North America's tallest peak. Its six million acres of Alaskan wilderness include tundra, forest, and glaciers. The park is as visited for its sprawling vistas as it is for its abundant Alaskan wildlife, from moose and grizzly bears to sheep, caribou, and 165 species of birds.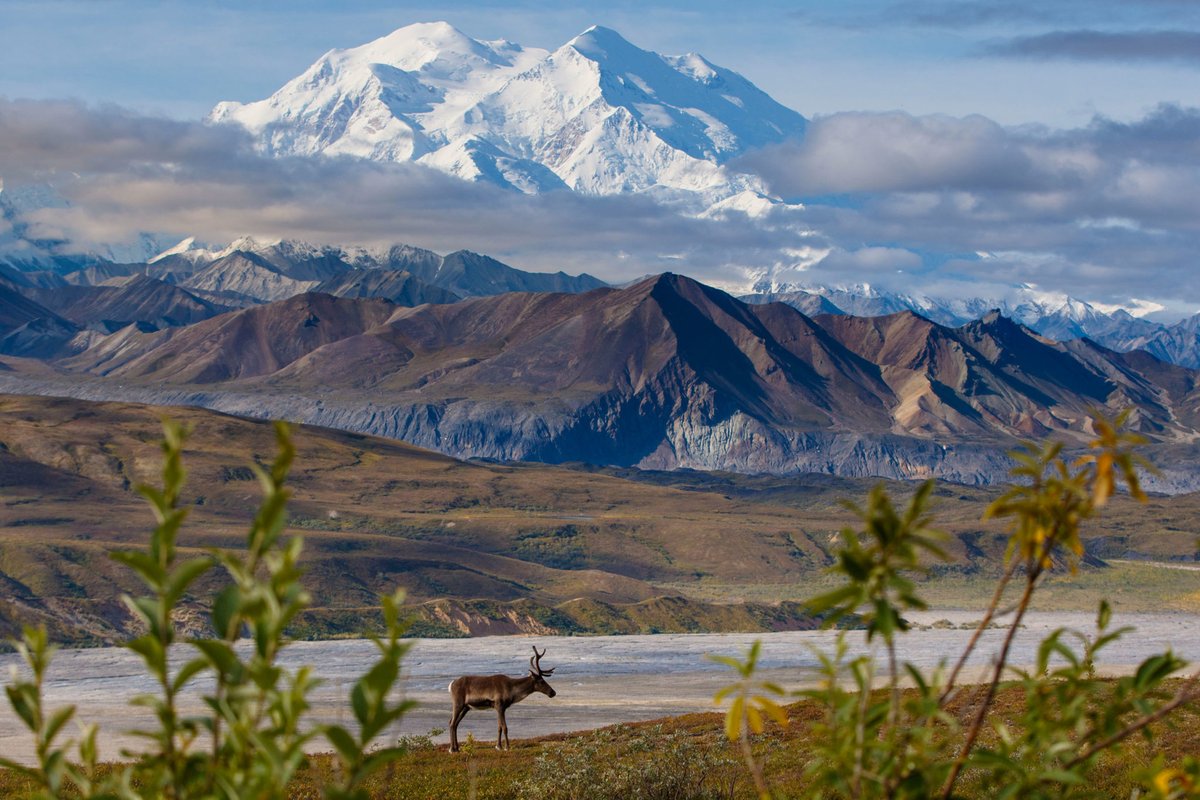 National Marine Sanctuary of American Samoa
Don't forget Samoa, a Pacific U.S. territory that's home to a wealth of natural wonders ranging from volcanic peaks to aqua-blue swimming holes. American Samoa is without a doubt one of the most beautiful places in America, and stretches over five islands and two atolls, which are accessible without a passport if you fly direct to the capital of Pago Pago. Surround yourself with natural beauty on rainforest hikes, humpback whale watching cruises, and coral reef snorkeling at the National Marine Sanctuary via Fagatele Bay.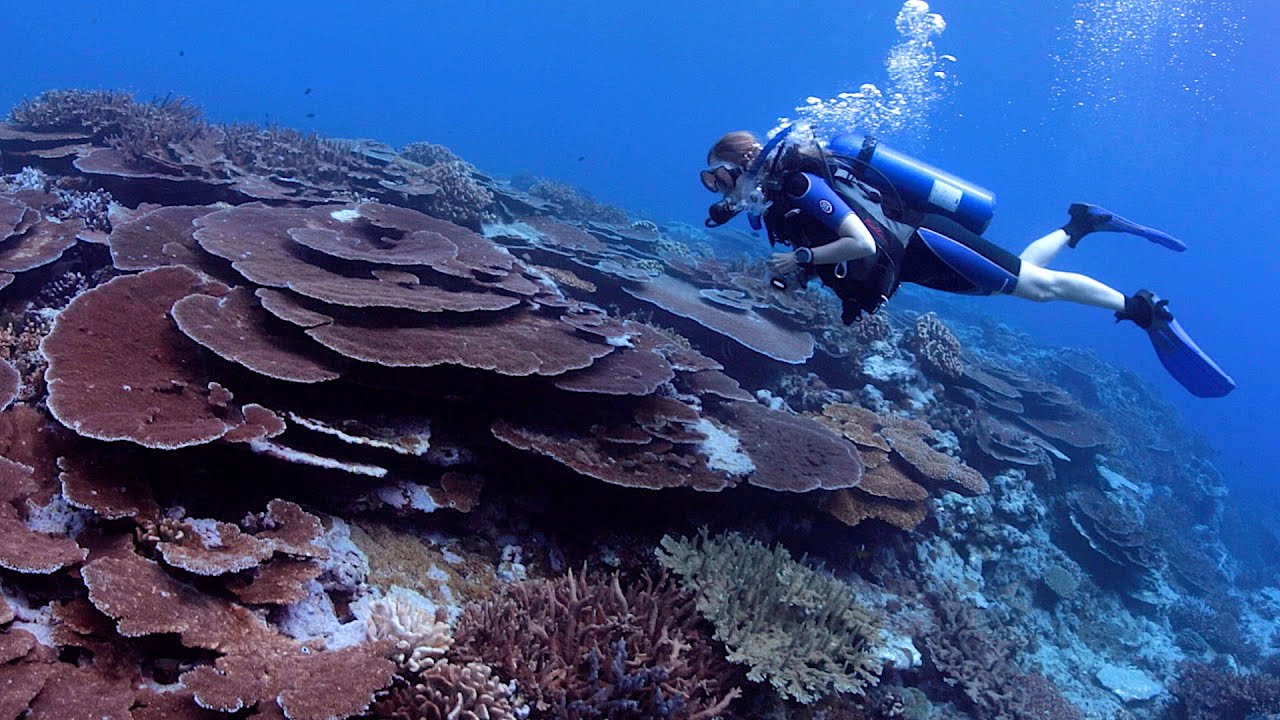 ADVERTISEMENT
---
---