What exactly qualifies as a weird diet in the animal kingdom? They eat insects, their own poop and sometimes their own children. But if you thought that you had seen it all, take a look at some of these creatures with bizarre dietary behaviors. Some of these are strange, while others seem lifted straight out of your nightmares.
ADVERTISEMENT
The Leaf-cutter Ant
Unlike the other entries on this list, diet of this little ant does not seem to be inspired by some horror movie character. However these are the only insects known to cultivate food. These wonderful little critters use their powerful jaws to cut down leaves and carry them to the nest. Each leaf-cutter ant can carry 10 times its own body weight. After reaching the nest, worker ants chew down the leaves into smaller bits and store them in special areas of the nest known as "fungal chambers".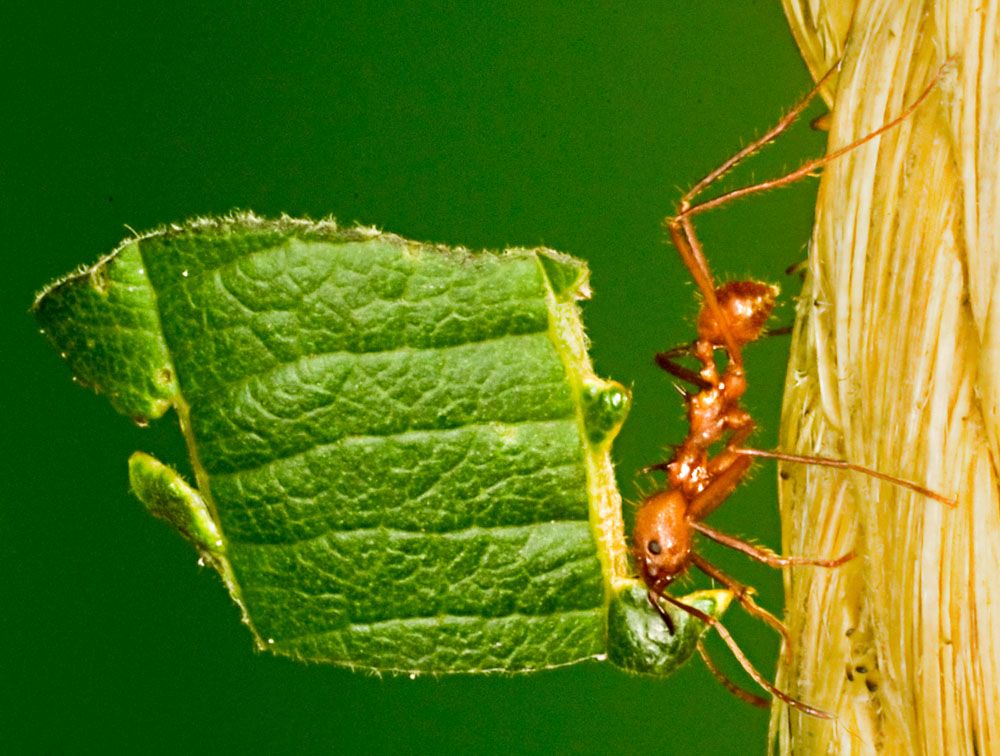 Tear Drinking Moths
Scientists discovered a species of tear drinking moth in Madagascar back in 2006, that uses its harpoon shaped proboscis to poke underneath the eyelids of sleeping birds and drink their tears. Although reports of moths that prowl in the night looking for tears extend back to 1928, none had been known to drink from birds.
Every night, this Madagascan moth sneaks up on sleeping birds and extends its scary looking proboscis, an oral appendage shaped like a harpoon with a tip covered in spikes, sliding it beneath the birds eyelids where the hook locks into place. When the spikes on the proboscis come in contact with the eyes, the irritation results in the release of tears which the moth then joyfully drinks. These moths have been observed to cling to the necks of birds and suck on their eyes for as long as 35 minutes, while the birds show no signs of disturbance, which is quite astonishing.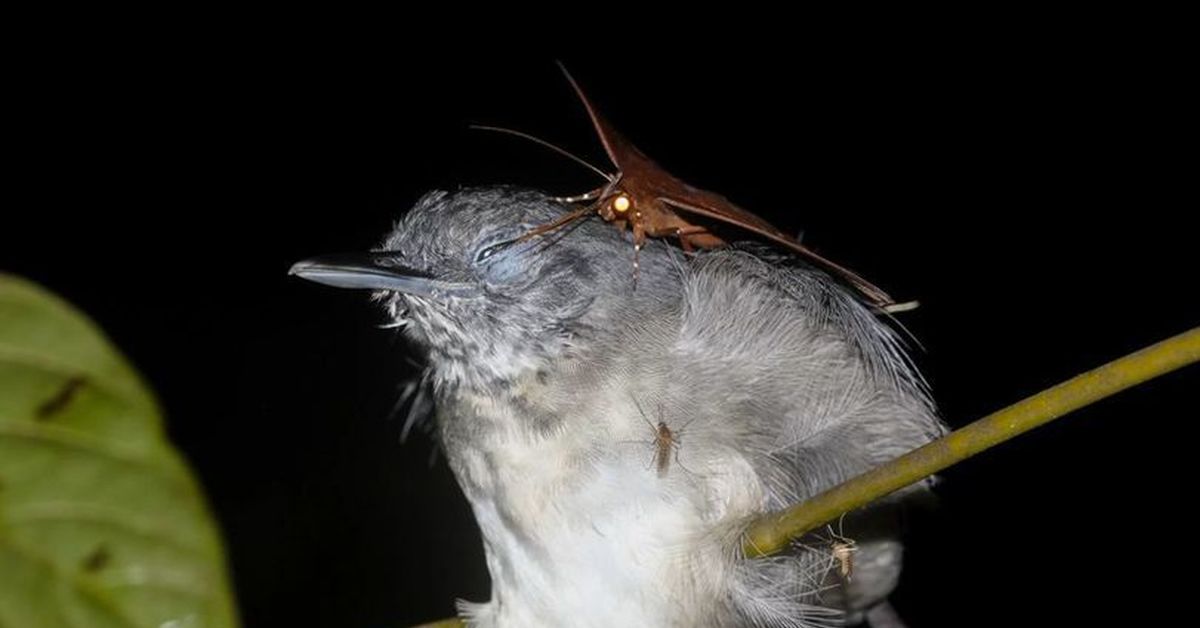 Dracula Ants
This recently discovered species of ants has scientists going crazy all over the world. While they are interested in it mainly because of its morphological resemblance to modern day wasps, the truly bizarre thing about this ant is the way it feeds. As you might have guessed from the name, it is a blood drinking insect. But it does not drink the blood of humans or animals, which is quite a relief since you can only imagine the kind of terror that a horde of vampire ants would cause. Instead it feeds on the blood-like plasma of its own larvae. Yes, these ants chew on their little ones till the fluids spills out of their bodies, then they drink it.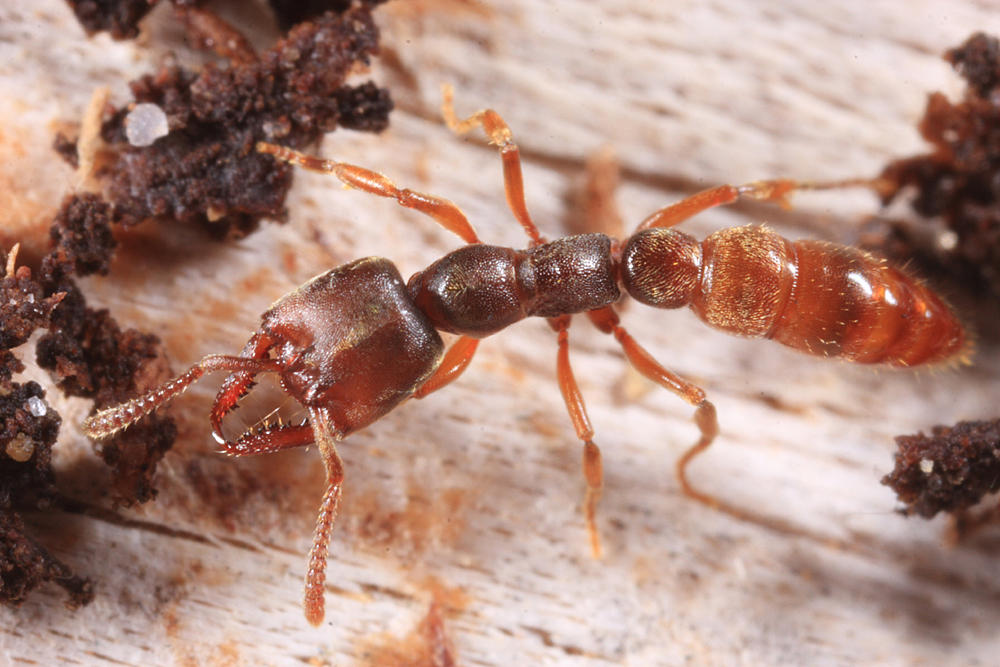 The Assassin Bug
While the insect world is filled with terrifying creatures whose sole reason for living is to rip other insects apart and eat them, the assassin bug does its job in a more discreet manner. Evolution has fine tuned every part of this little critter for the purpose of killing, from its venomous snout to its powerful fore legs. In fact the bug is capable of killing insects much larger than itself and its venom can cause extreme pain to adult humans as well, although it is not lethal.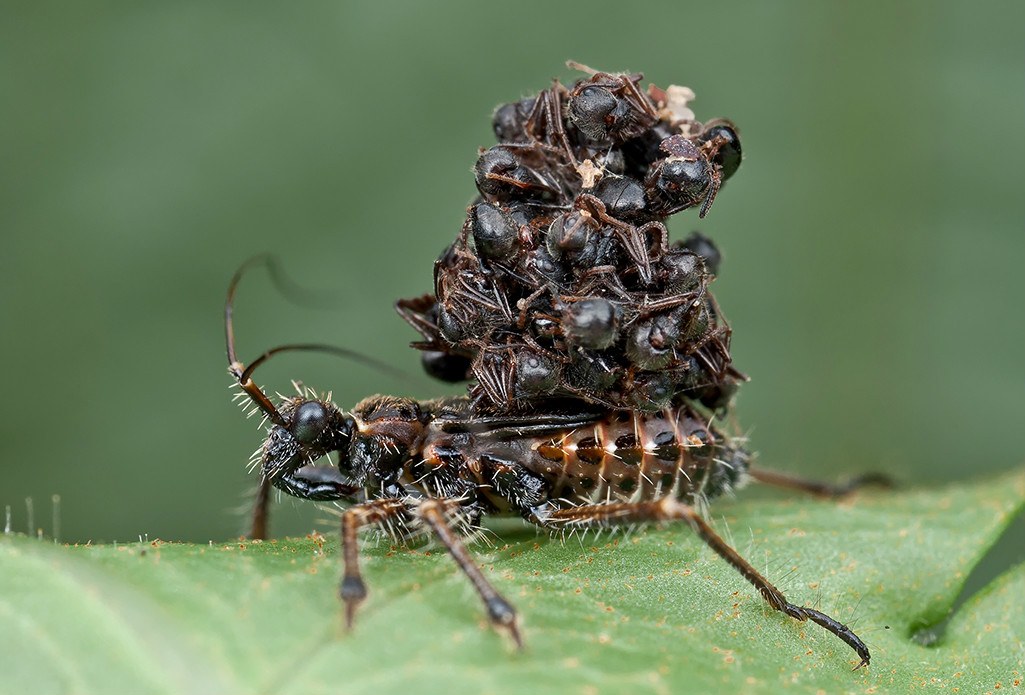 Amphibians that feed on their mothers skin
Caecilians are bizarre creatures that look like giant earthworms due to their long segmented bodies, but are actually amphibians, related to frogs and salamanders. They are burrowing animals found mostly in tropical soils and can grow as long as 5 feet. However the most intriguing (and totally gross) fact about these critters is that the newly hatched caecilians spend their first few days eating mommy's skin. In fact they feed on skin until they are large enough to leave the nest and hunt for themselves.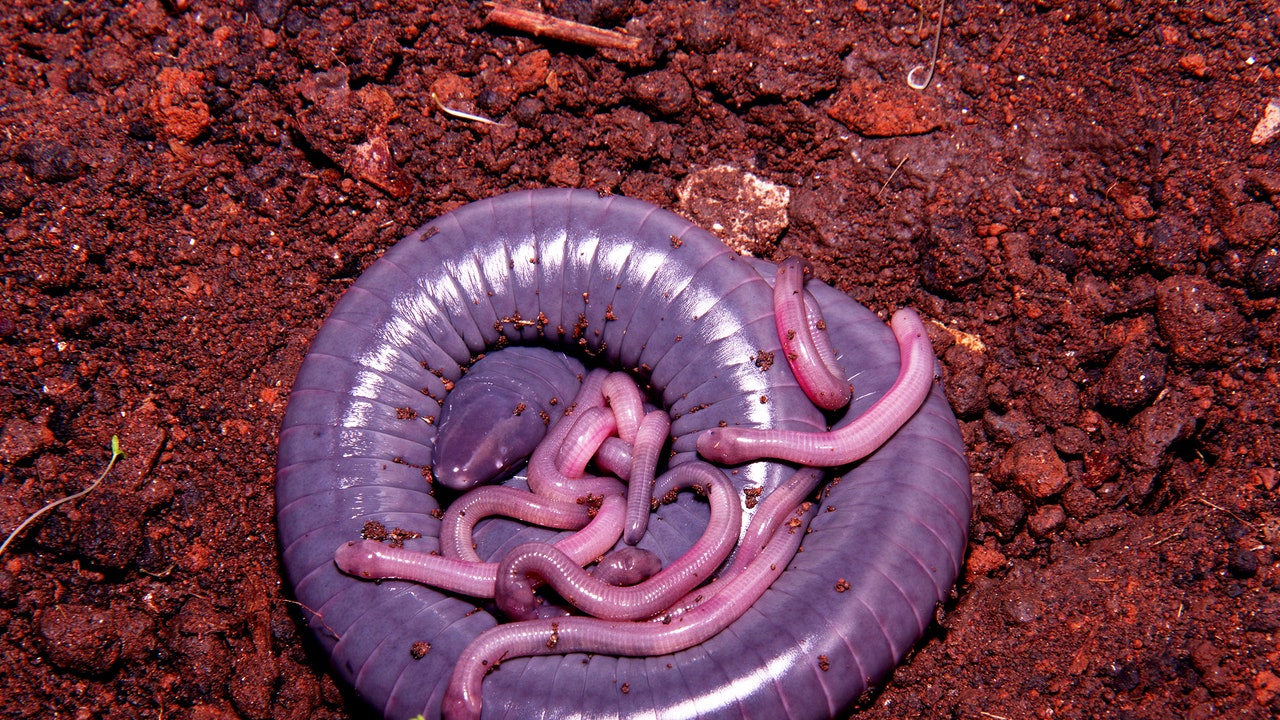 Lampreys
Okay, we have a new contender for the title of "most disgusting creature you ever saw", and its called the lamprey. Its buzzsaw-like mouth is filled with several rows of hook-like teeth designed to latch onto any living creature that dares swim near it. Lampreys live in coastal and fresh waters and are found in temperate regions around the world, except Africa.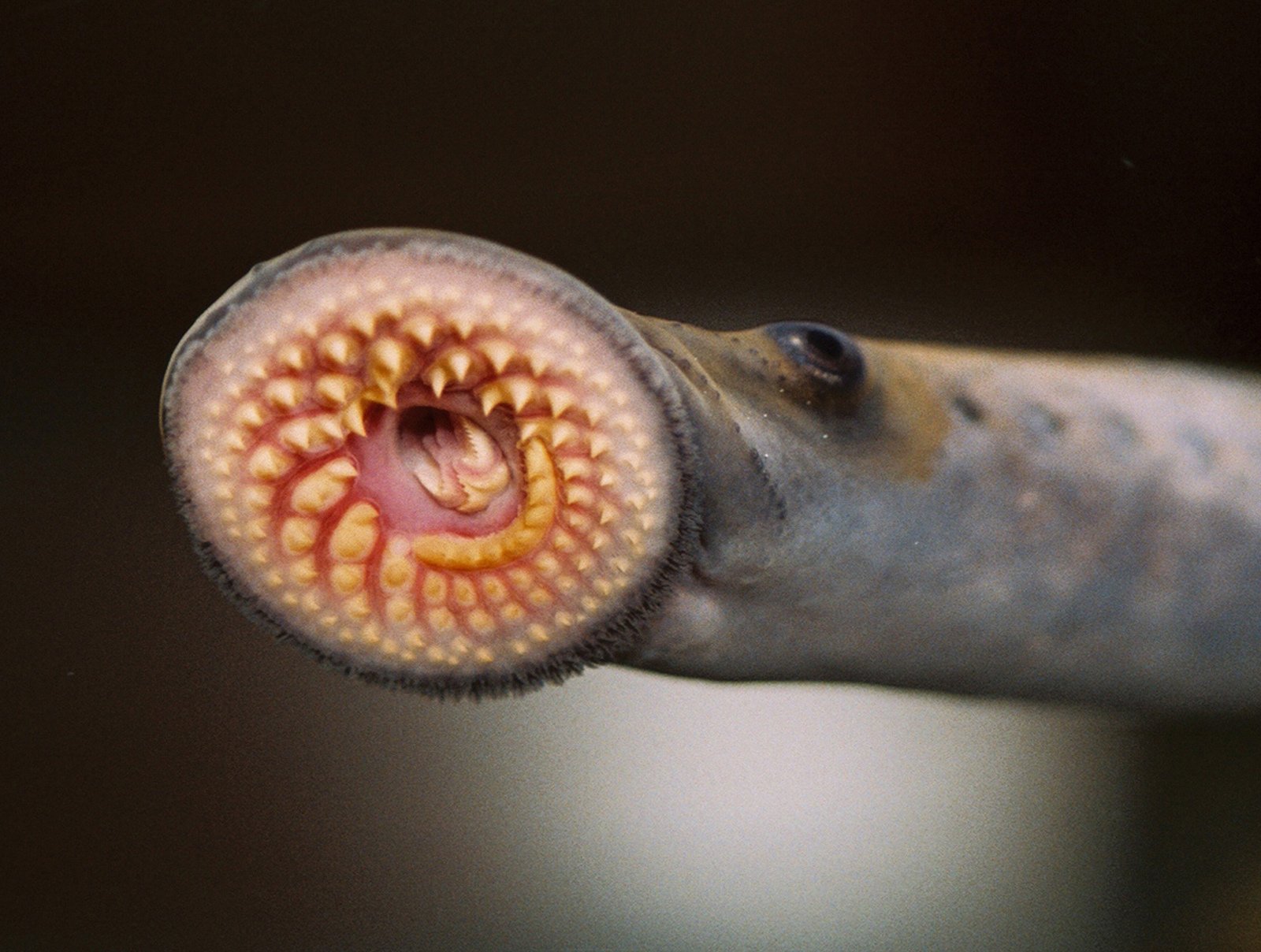 Parasitic Jaegers
Parasitic jaegers, a.k.a artic skuas are some of the most aggressive seabirds in the world. They are kleptoparasites, meaning they steal food from other species. They often harass other birds such as terns, puffins or seagulls that are carrying fish or any other prize back to their nest for their young. These winged maniacs will dive-bomb and peck the other birds mid-air forcing them to regurgitate their food out of terror. Then the skuas slurp up the half-digested remains with great pleasure, and return to bullying some more hard working birds who are on their way home.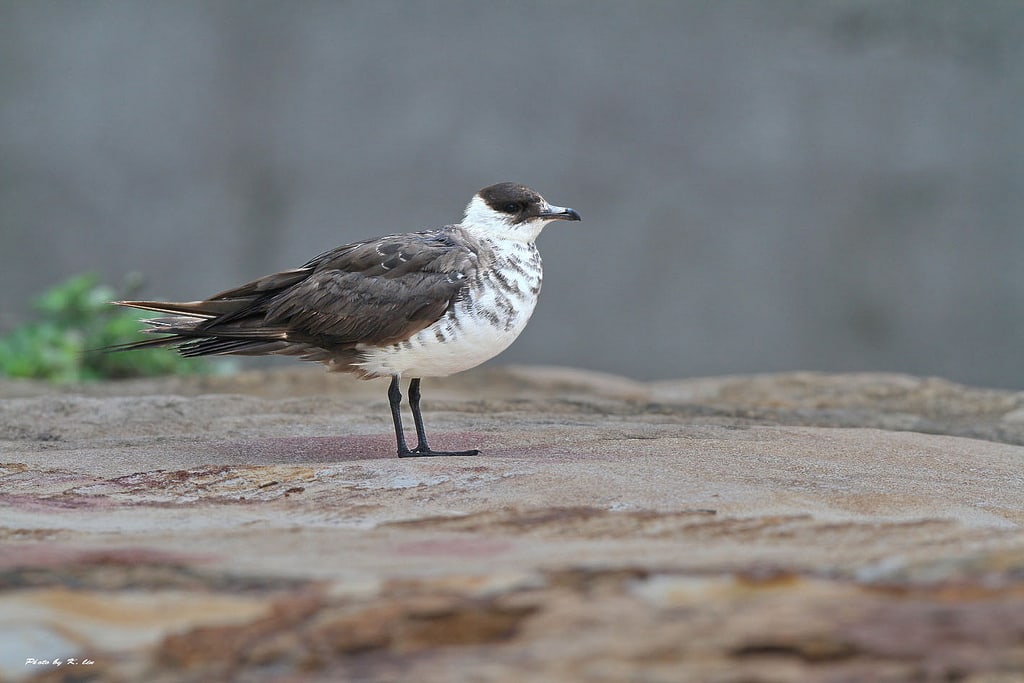 ADVERTISEMENT
---
---