If you have decided on heading out, seeing the world might as well do it in the coolest way possible. Visit some of the coolest hotels in the world which are both your money's worth and a lifetime experience. From quirky to downright weird, here's a guide to the coolest places to stay, featuring the world's best spaceship, ice hotels, tree-houses, etc. Here are the 7 coolest hotels in the world:
ADVERTISEMENT
Montana Magica Lodge, Chile
This hotel wouldn't look out of place in The Hobbit. It is built entirely out of wood within gives it a warm and cosy ambience. This magical place has a spa, a pool and provisions for many outdoor activities such as trekking and kayaking. The hotel, which is inside a tree, is a truly special place fit for all the family. There are loads and loads of stunning trails in and around the hotel. One of the greatest thing this hotel has to offer is the longest zip-wire in South America which is truly hair raising and extraordinary for any thrill seeker. This Chilean adventure is something entirely else. Note – learn some Spanish before coming here is wise as nobody speaks anything else.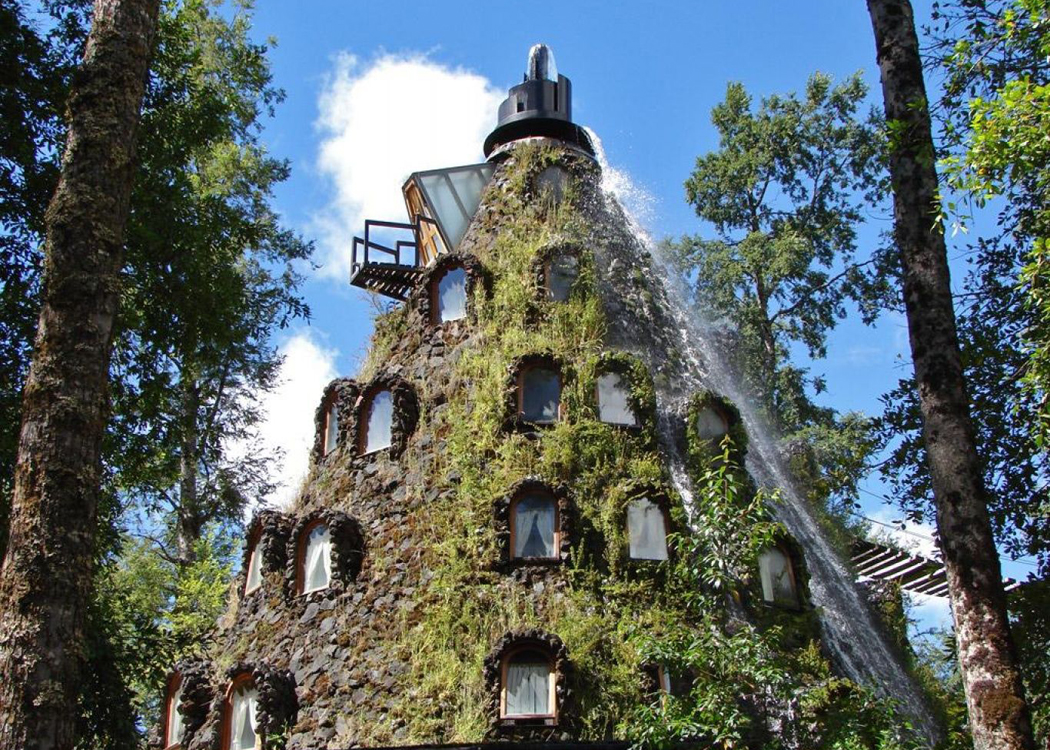 Amsterdam Zaandam Inntel, Holland
This massive, color bomb of a hotel is situated in Amsterdam. The chic decor inside is very open and friendly. The hotel serves fantastic food in an outdoor restaurant and superb location on the banks of the River Amstel. It's a great place for any travelers. And it's the crazy, colorful and captivating outdoor appearance of the hotel that puts it into the history books.
The hotel is very tall, cute, quirky in the exterior. Each room in the hotel has cool, individual feature walls. The hotel also boasts a superb indoor swimming pool for families. Amsterdam Zaandan Inntel looks as if it is made up of houses stacked on one another that gives it a very homely feel. The eccentric green, white, coral and blue paint makes the hotel very attractive and appealing for any visitor.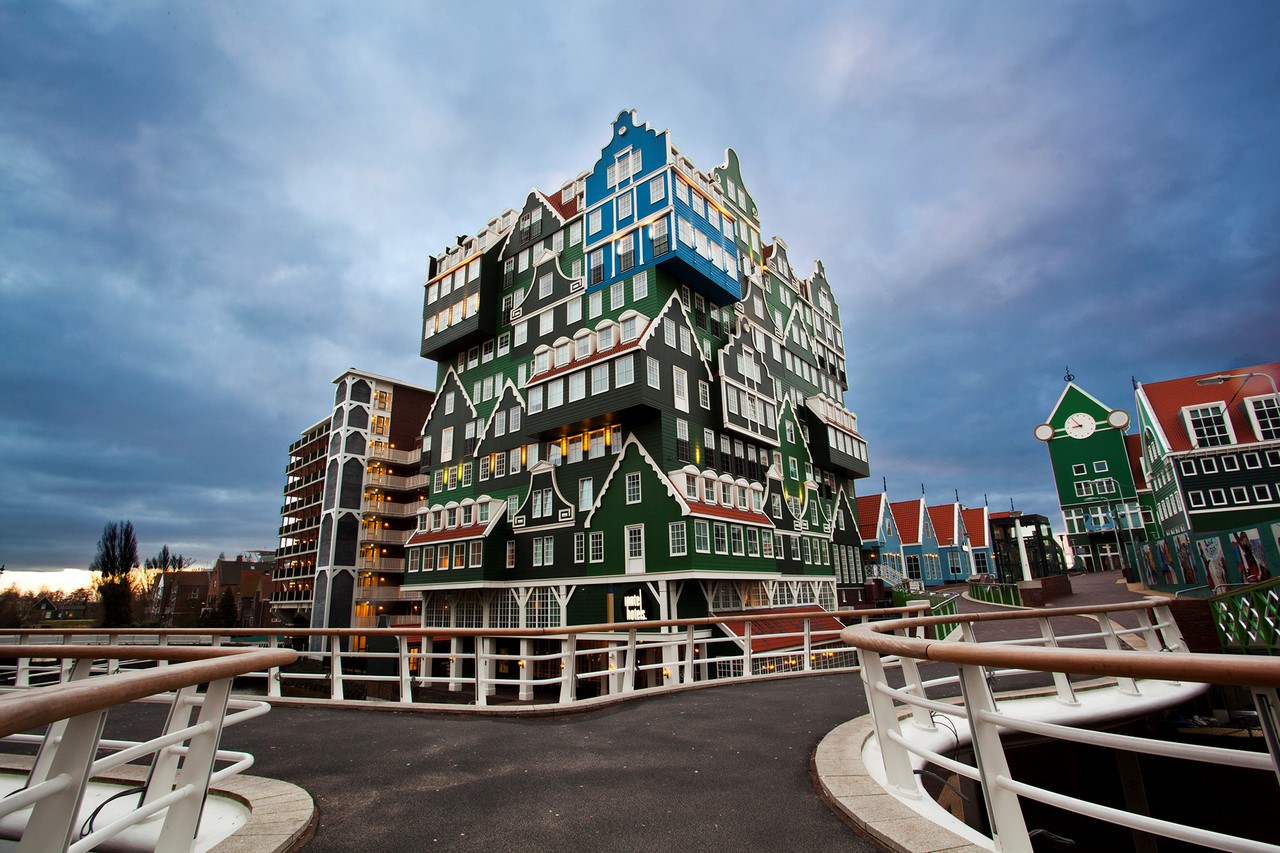 Conrad Hilton, Maldives
This wacky, sun kissed hotel is situated in the Indian Ocean and is a pure delight. Named after the famous founder of Hilton Hotels, this incredible hotel is stupendous for all marine lovers. The marvellous hotel is home to a wonderful under-water restaurant. You can enjoy a tasty, delicious meal while gazing at the fish and ocean swimming around you. There are many lovely activities for you to enjoy such as jet-skiing and swimming with sharks! There a number of beach villas to choose from and the incredibly friendly staff will escort you, by sea plane, to your chosen accommodation.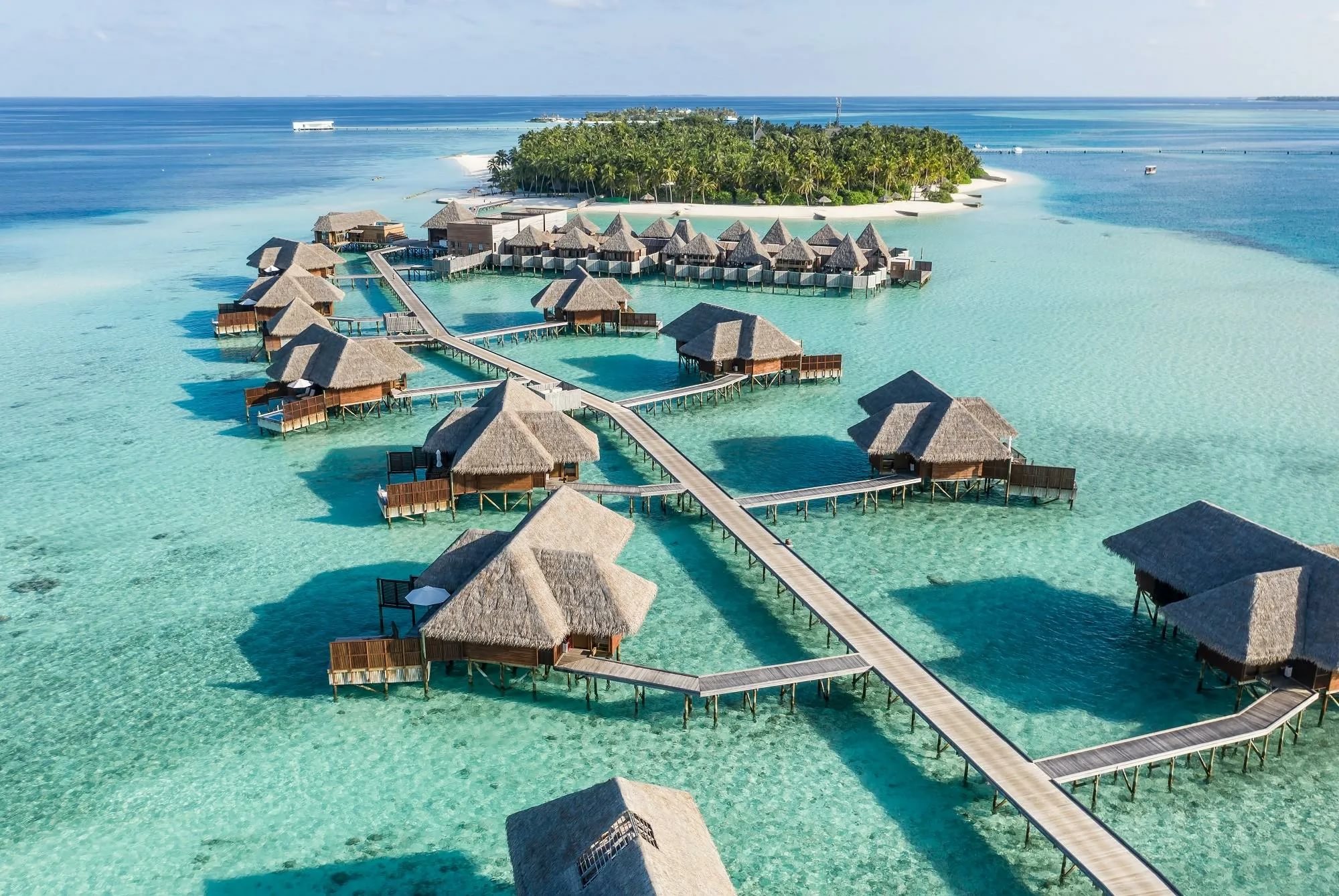 Anantara Golden Triangle, Thailand
This exotic, exciting and exhilarating hotel is one of the best that Thailand has to offer, and is the truly worthy winner of this list. Perched high up on a hill, overlooking other countries such as Myanmar and Laos, this staggering hotel opens the door to one of the most majestic creatures on Earth – elephants. Yep, you heard right. You can get up close and personal with elephants in this amazing hotel. You can choose from a handful of different stupendous experiences to have in this wacky hotel from 'walking with giants' to a 'Thai cookery course'. The hotel also hosts a spa and in-room bars. Thailand's Anantara Golden Triangle tops our list of the coolest hotels in the world and a must visit.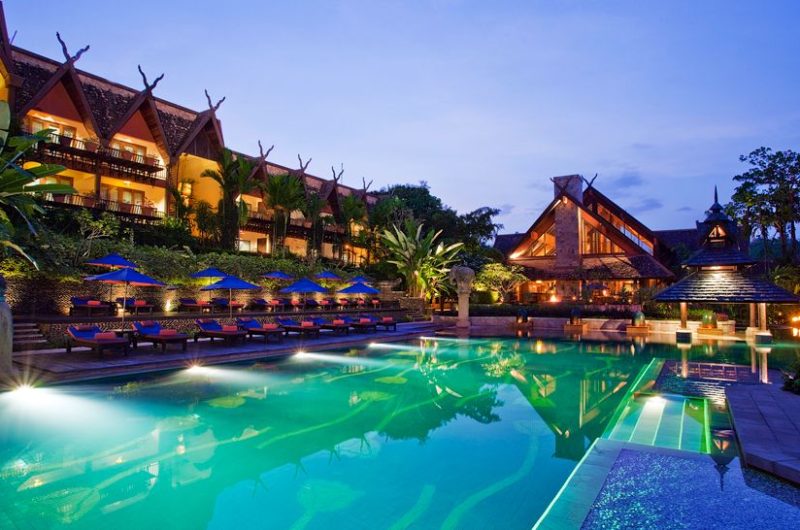 Intercontinental Thalasso Spa, Bora Bora
There are so many near perfect hotels in Bora Bora but this one stands apart from all the rest. This hotel is in a protected cove of sand bar strands which makes sure that the waters which surround the hotel are perfect turquoise blue and are calm all year long. Each room is in its own individual hut that is on water which makes it the perfect resort for any honeymooners. The elegant hotel has its own spa, pools and saunas making it one of the coolest hotels in the world. The simple furnishings and exterior design is a welcome view for any tired traveller.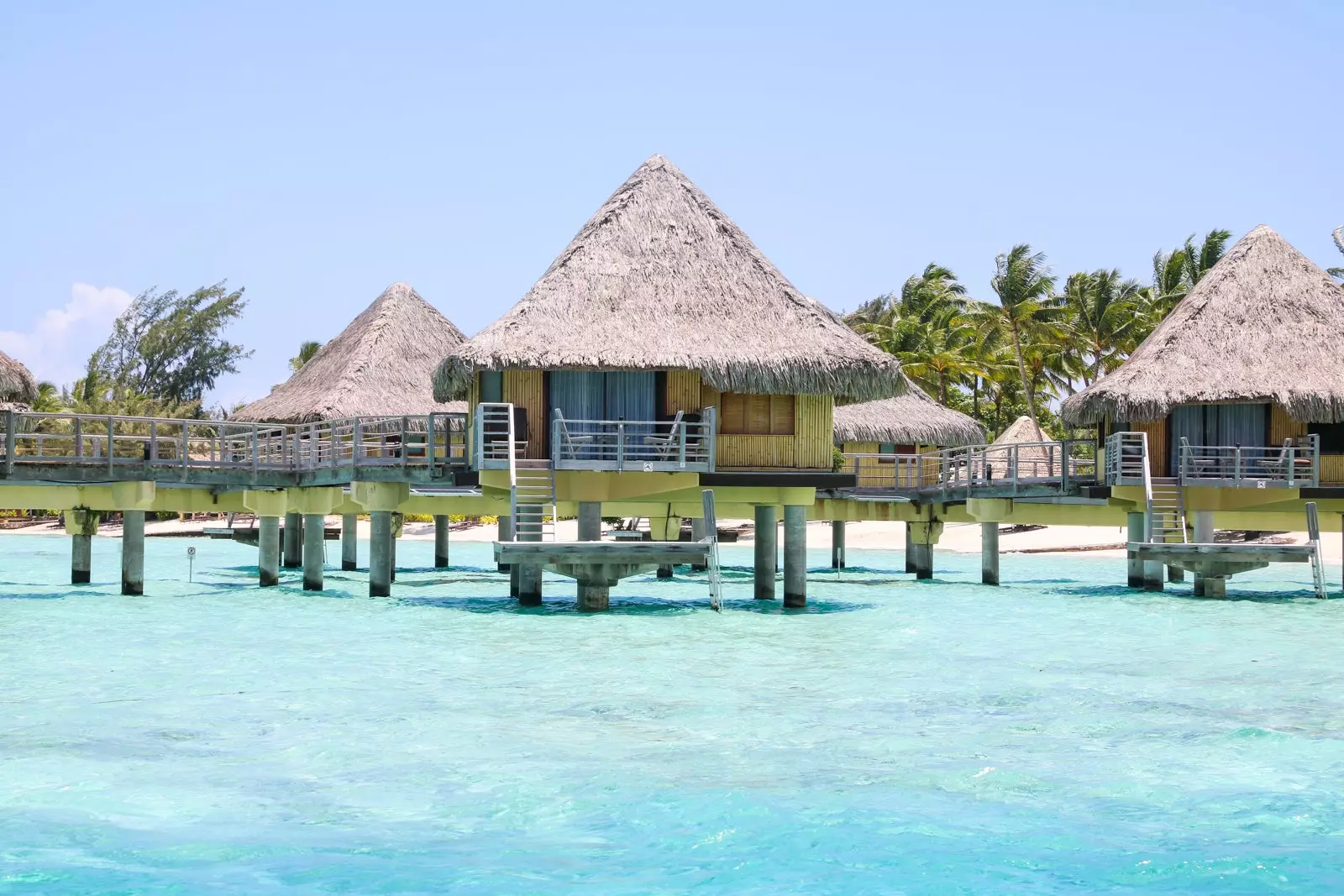 Burj al Arab, UAE
This Middle-Eastern hotel has got it all. The landmark on the Dubai skyline is a prominent feature of the, ostensibly, most gorgeous, luxurious hotel in the world. The distinctive sail-shaped building is just the beginning of this beautiful hotel. The service inside is outstanding, from private lobbies on every floor to a chauffeur driven Rolls Royce and personal butler options. This service inside is exquisite and the hotel is now opening up an adjoining water sports center within close proximity to the hotel itself.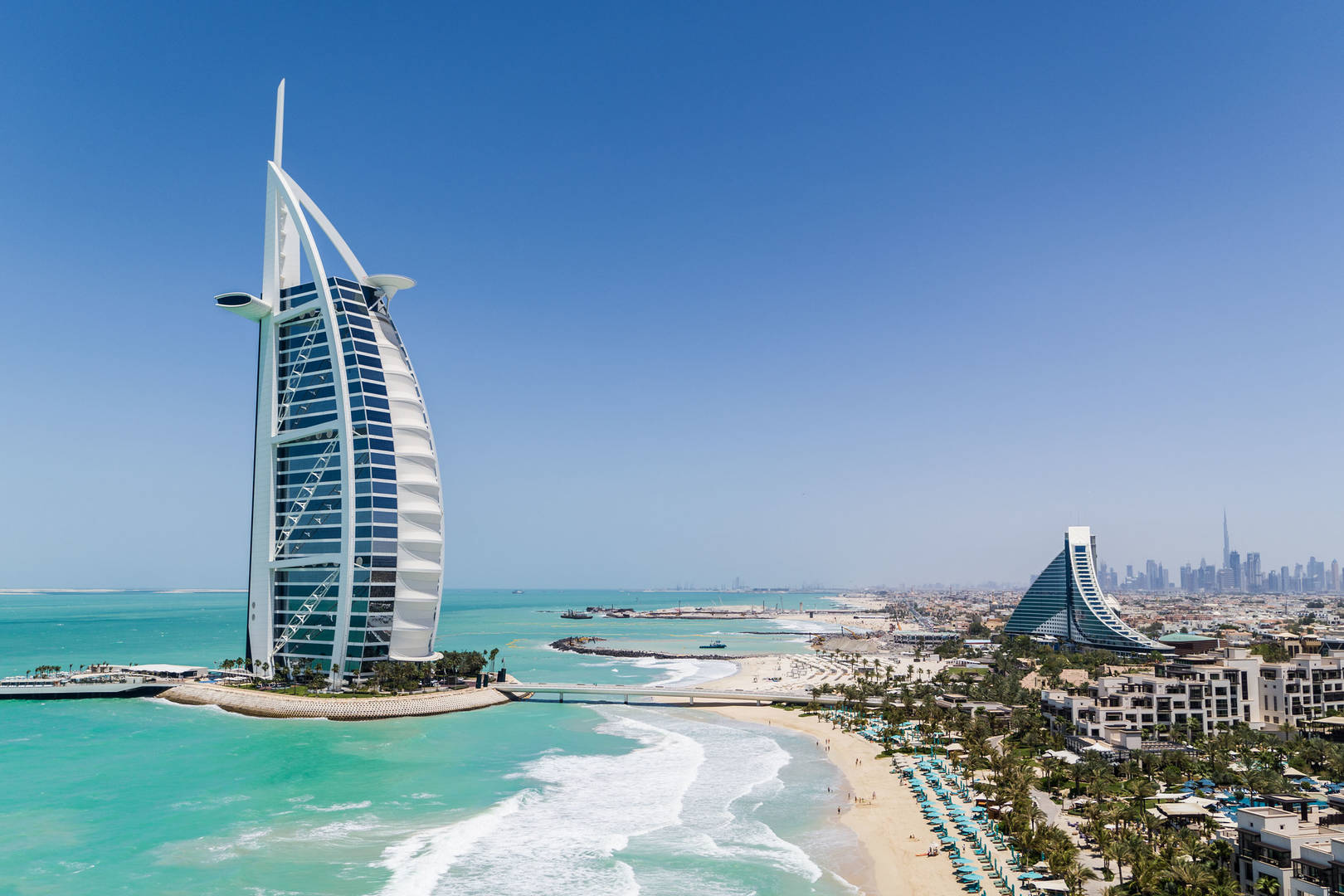 Tubo Hotel, Mexico
Tubo Hotel has the coolest outdoor appearance of any hotel. Looking like an alien spaceship from outer space, this absurd, futuristic hotel sits in Tulum, Mexico. It hosts a pools and shared bathrooms, which are great for kids as they find the whole experience more enjoyable. The blistering heat is shielded by the lovely cooling rooms with fans. This is a true backpacker's holiday with many leisure activities within close proximity. This beautiful location is great to visit at any time of the year and should get on everyone's to visit list.
ADVERTISEMENT
---
---