Our Earth is the most amazing and beautiful planet in the solar system. It has got a ton of most beautiful natural places that are totally mind-blowing. Among those place, we have chosen the top 7 most beautiful places that you can visit with ease.
ADVERTISEMENT
Great Blue Hole, Belize
The Great Blue Hole of Belize is one of the most amazing places formed naturally. This hole is a large marine sinkhole which is very famous for scuba diving and is listed in top 5 scuba diving places of the world. It is 300 meters in the diameter with a depth of 125 meters and is circular shaped. The Great Blue Hole began to take shape in an ice age around 150,000 years ago. It has been listed in World Heritage Sites by UNESCO.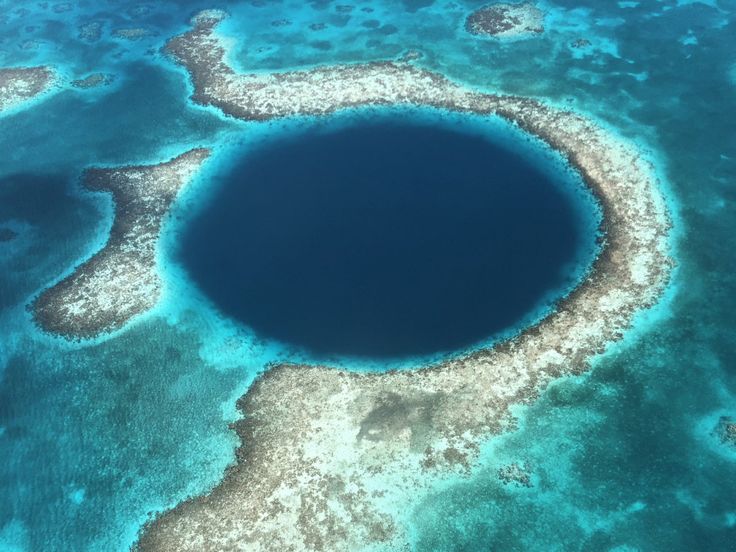 Grand Canyon, USA
Grand Canyon is a steep and narrow valley that was formed due to the flow of the Colorado River in Arizona, USA. The formation of Grand Canyon about 5,000 years ago has exposed the geological history of 2 billion years. The colorful layers of the rock show the geological background of different time and the oldest exposed rock dates back to 1.8 billion years. The length of this canyon is about 446 km (277 miles) with an average depth of one mile. Grand Canyon is one of the best natural places to visit in the United States. Most of the people usually go to the southern rim of Grand Canyon to enjoy and capture the most amazing views.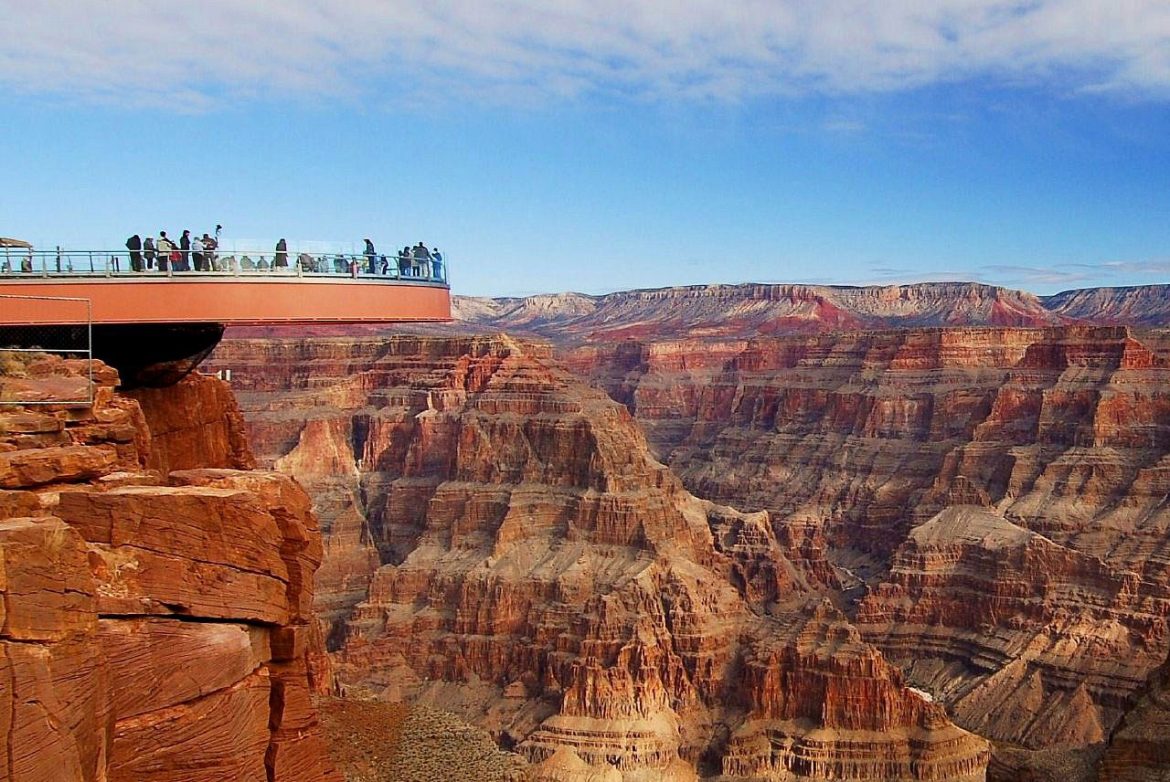 Salar de Uyuni, Bolivia
Bolivia has the world's largest natural salt flat with the name of Salar de Uyuni. A salt flat, also called salt pan, is a flat ground which is covered with salt and many other minerals. These salt flats are mostly formed when water that carries along salt evaporate. Salar de Uyuni covers more than 4,000 square miles of land. The salt flat has the thickness between 7 to 66 feet in most of the regions. Due to the high amount of salt and very flat surface the sun rays can become magnified in this region. People have to cover their eye with sunglasses to protect their eyes from harm.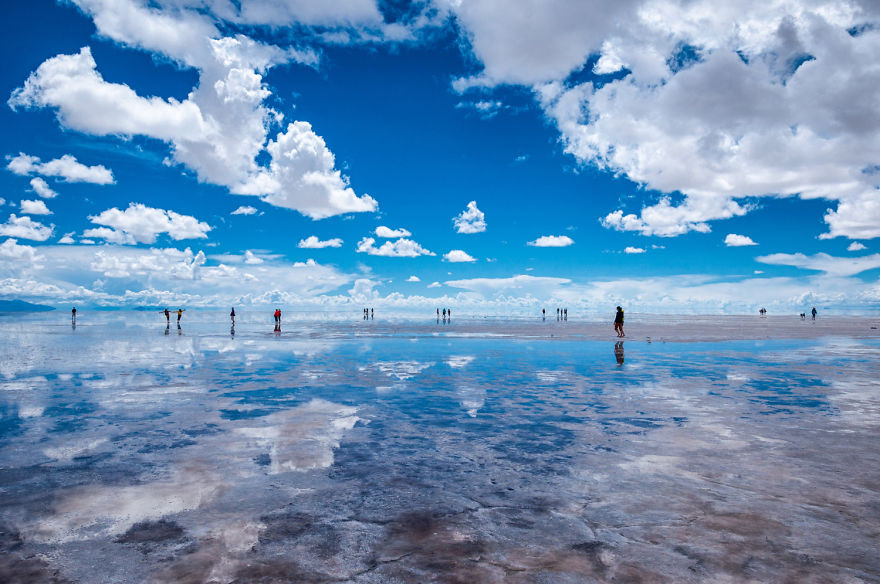 Zhangye National Geopark, China
Zhangye National Geopark is very famous for its colorful mountainous land that covers an area of 322 square kilometers. It is located in the city of Zhangye in China and has been voted as one of the best Chinese landforms. Due to this reason, many roads and boardwalks have been constructed to ease the tourists to get access in this mountainous land. There are many layers in the Zhangye National Geopark landform each with their own distinctive color. These colors represent the millions of years of geological history of the Earth.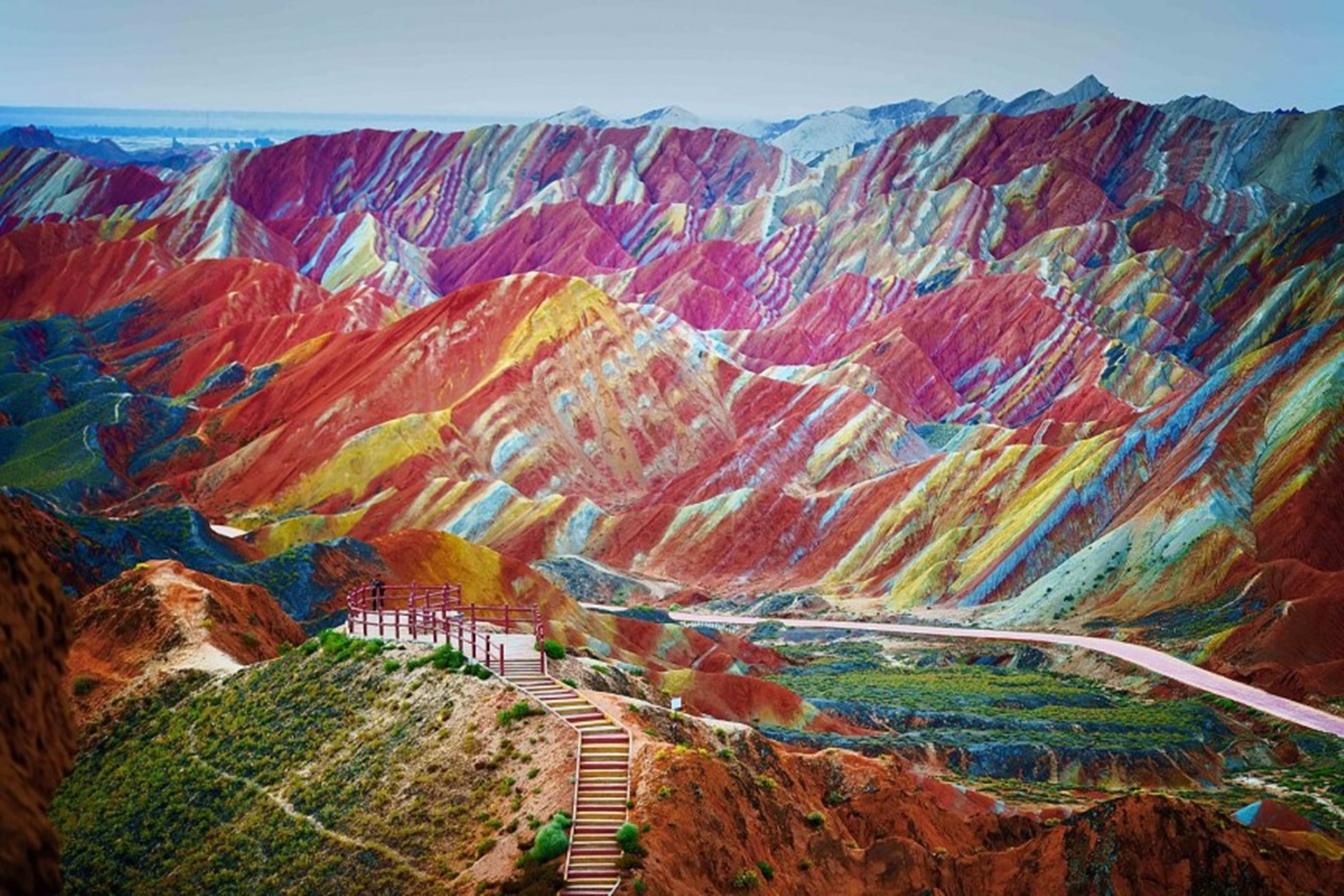 Ha Long Bay, Vietnam
Ha Long Bay is the most beautiful natural site for tourists located in Quang Ninh Province of Vietnam. It takes an area of more than 1,500 square kilometers which includes around 2,000 islets. These islets are mostly made of limestone and are crowded with green trees which makes this place very beautiful. Many species of birds and fishes habitat in this area. This site has been added to the list of World Heritage Sites by UNESCO.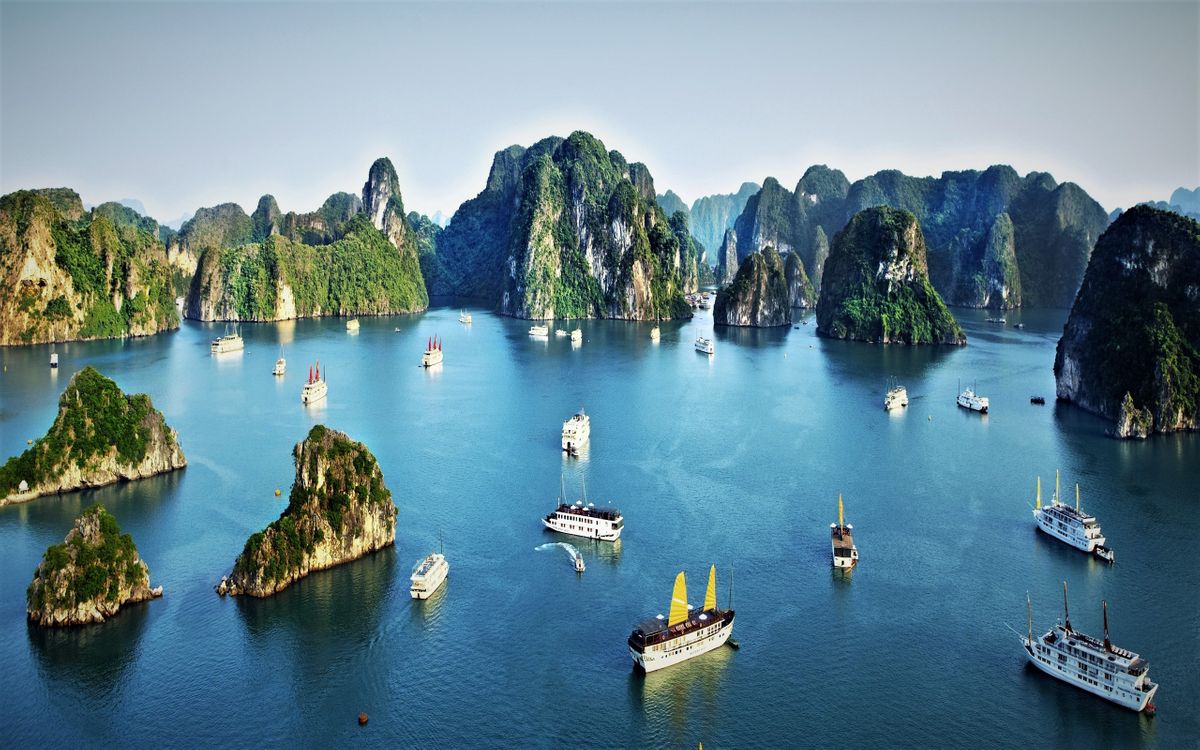 Reynisfjara Beach, Iceland
Reynisfjara Beach is one of the famous places in Iceland to visit. It looks very strange and sometimes tourists may feel it is the place from another world. It is because this beach is covered with basalt stone columns and its sand is black colored. Many of the times the sky gets full of lovely colorful northern lights.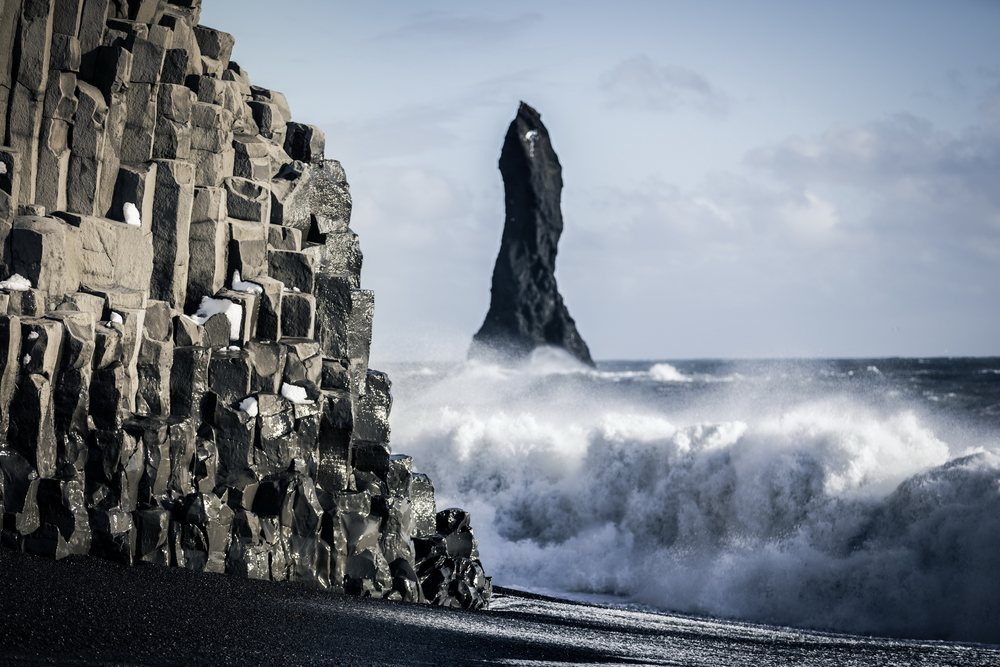 Algar de Benagil, Portugal
This is one of the most amazing and beautiful caves in Europe. It is located in Algarve coast in Portugal and is only accessible from the sea by boats. The natural lighting effects inside this cave are very amazing and beautiful which are created by the illumination of water by sunlight.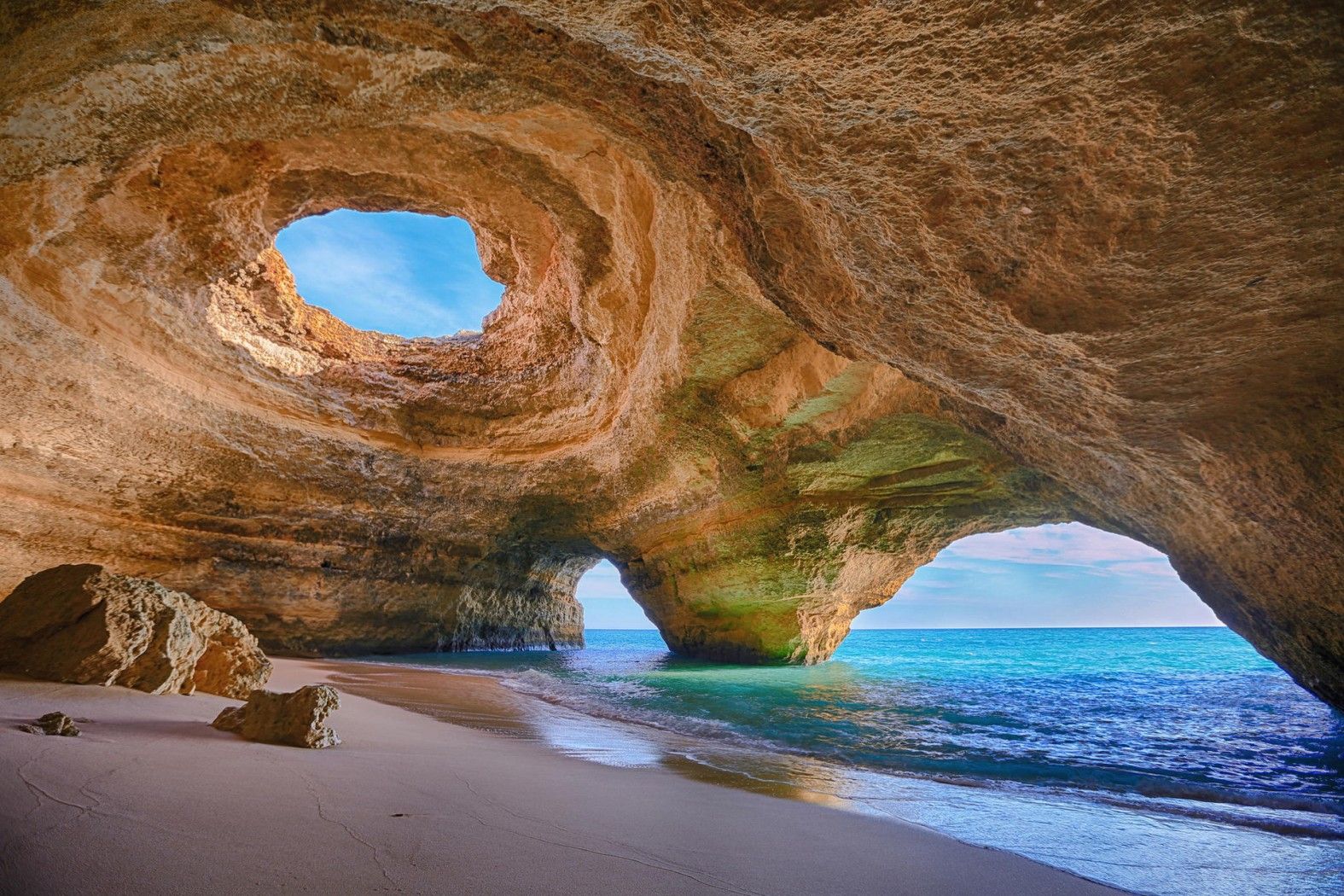 ADVERTISEMENT
---
---