As a result, many hundreds of years later, metal detectorists and archaeologists experienced the excitement of unearthing these ancient treasures. Here's what they found in 7 of the most dazzling hoards ever discovered.
ADVERTISEMENT
The Staffordshire Hoard
In 2009, in a field in Staffordshire, UK, amateur metal detectorist Terry Herbert uncovered the largest hoard of Anglo-Saxon gold and silver ever found. The artifacts came to be known as the Staffordshire Hoard, and experts hailed it as "one of the greatest finds" in British archaeology. The treasure is believed to have been buried around 600-650 CE when the Anglo-Saxon kingdoms of Britain were at war with one another.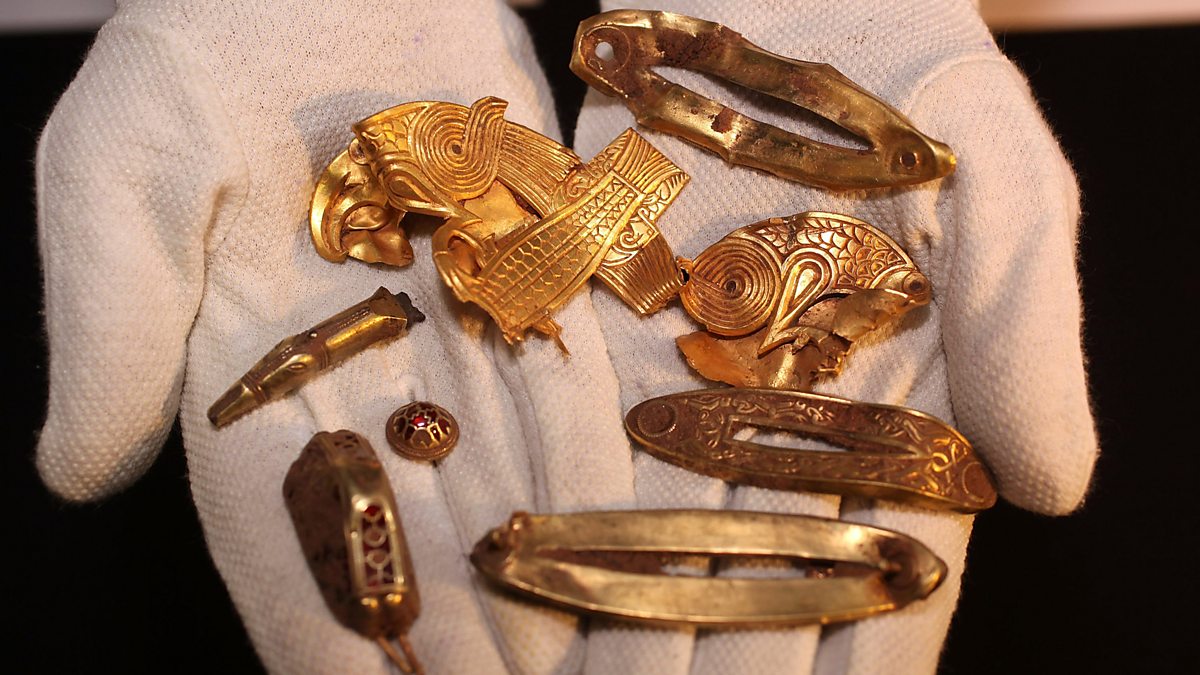 The Polish Hoard
A medieval coin was found in a field in Sluskow, Poland, in 1935. Several decades later, local archaeologist Adam Kędzierski decided to see if there could be more. To his delight, he unearthed a trove of over 6000 pieces of medieval treasure in early 2021.
The hoard, estimated to be more than 900 years old, had been stashed inside linen pouches and buried in a pot. The treasure included Czech, Danish, Hungarian, and German coins, plus a number of jeweled rings. One of the gold rings was inscribed in Cyrillic with the words, "Lord, may you help your servant Maria." Kędzierski speculated that this ring could have belonged to a local princess, pointing the way for future research on the tantalizing trove.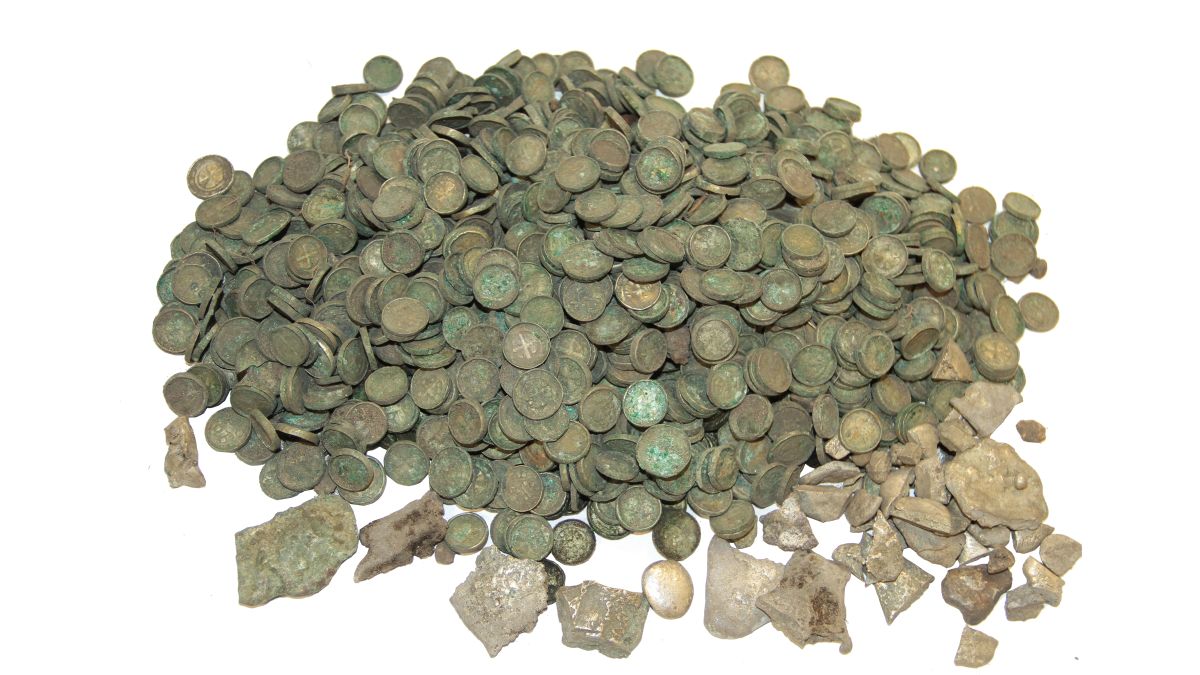 Le Câtillon II or Grouville Hoard
For years, metal detectorists had been finding coins scattered in the same field on the Channel Island of Jersey—and in 2012, Richard Miles and Reg Mead discovered a much larger object. Archaeologists were called in, and after two days of excavation, they uncovered an enormous mass of over 70,000 coins, fused together by corrosion. Further investigation revealed that the coins were of a silver-copper alloy made by the Coriosolites, a tribe of Celts from nearby France, around the 1st century BCE.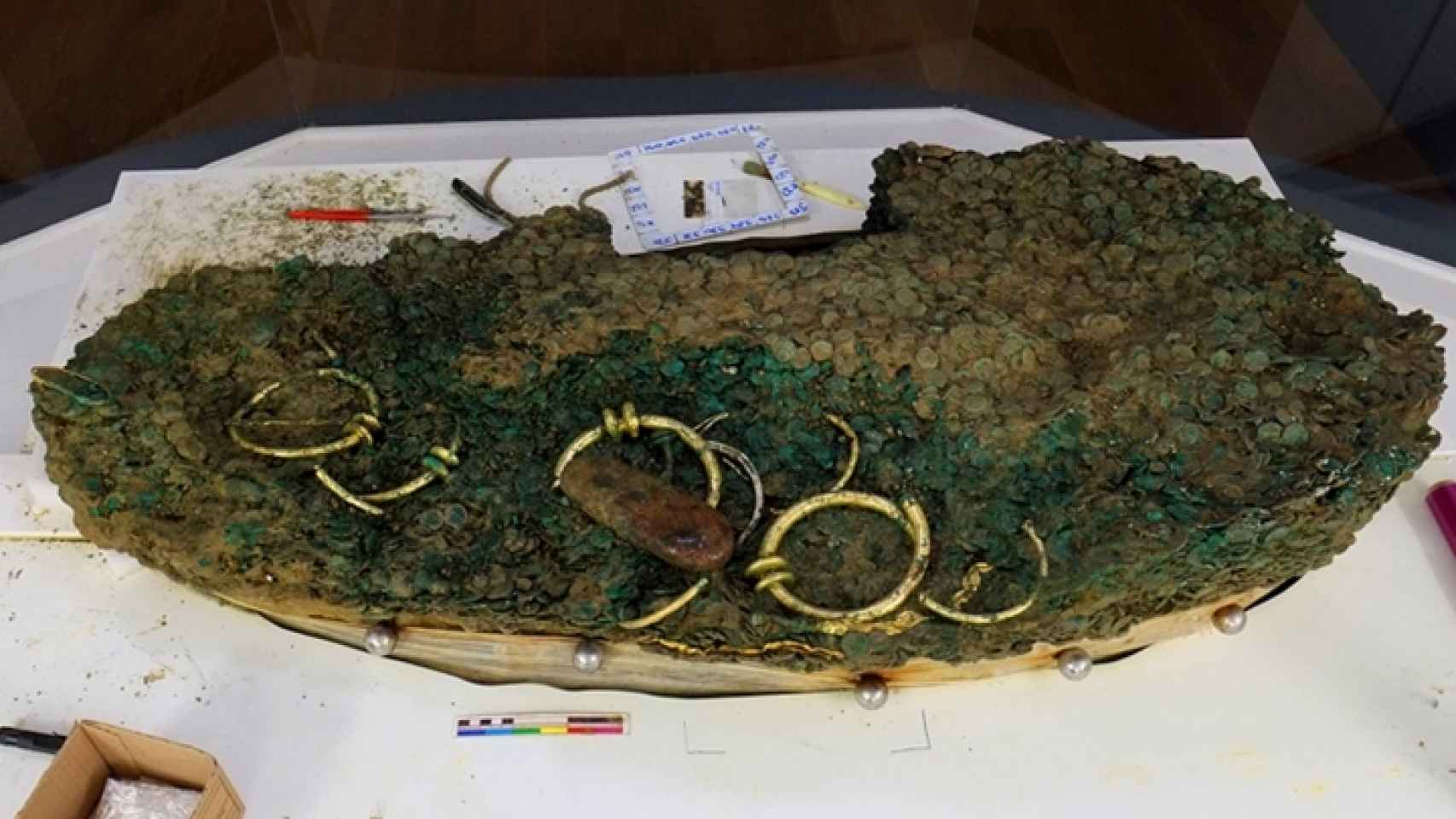 The Vindelev Hoard
Metal detectorist Ole Ginnerup Schytz stumbled onto a hoard of 22 gold objects, weighing more than 2 pounds and dating from the 6th century CE, in Vindelev, Denmark, in 2021. Among the objects were beautifully decorated gold discs, known as bracteates. The bracteates feature runic inscriptions, the profile of a man's head, and different birds and animals.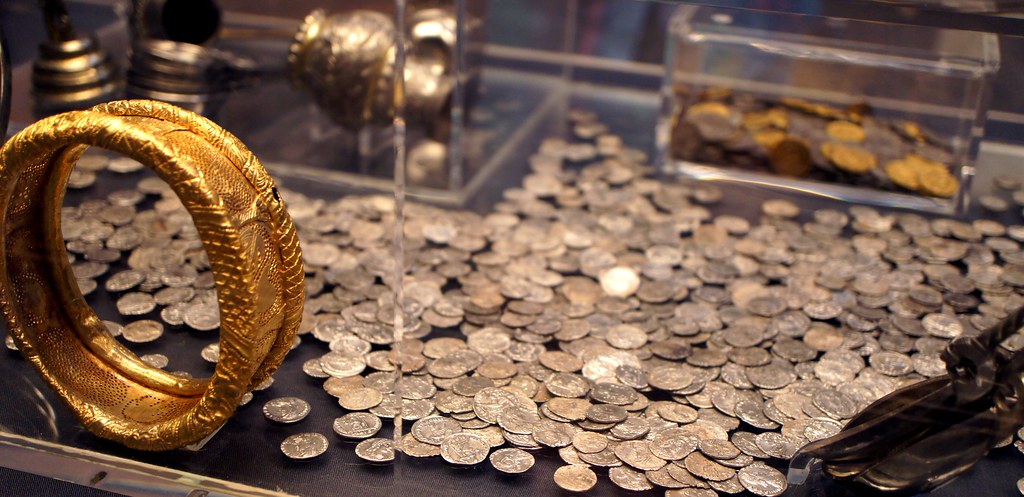 The Vale of York Hoard
One of the most important Viking-related hoards in Britain was unearthed in 2007, when metal detectorists David and Andrew Whelan discovered a cache of Nordic treasure in Yorkshire. Most of the objects were found inside a beautiful silver vessel likely made in France or Germany in the 9th century CE, which may have been looted from a monastery.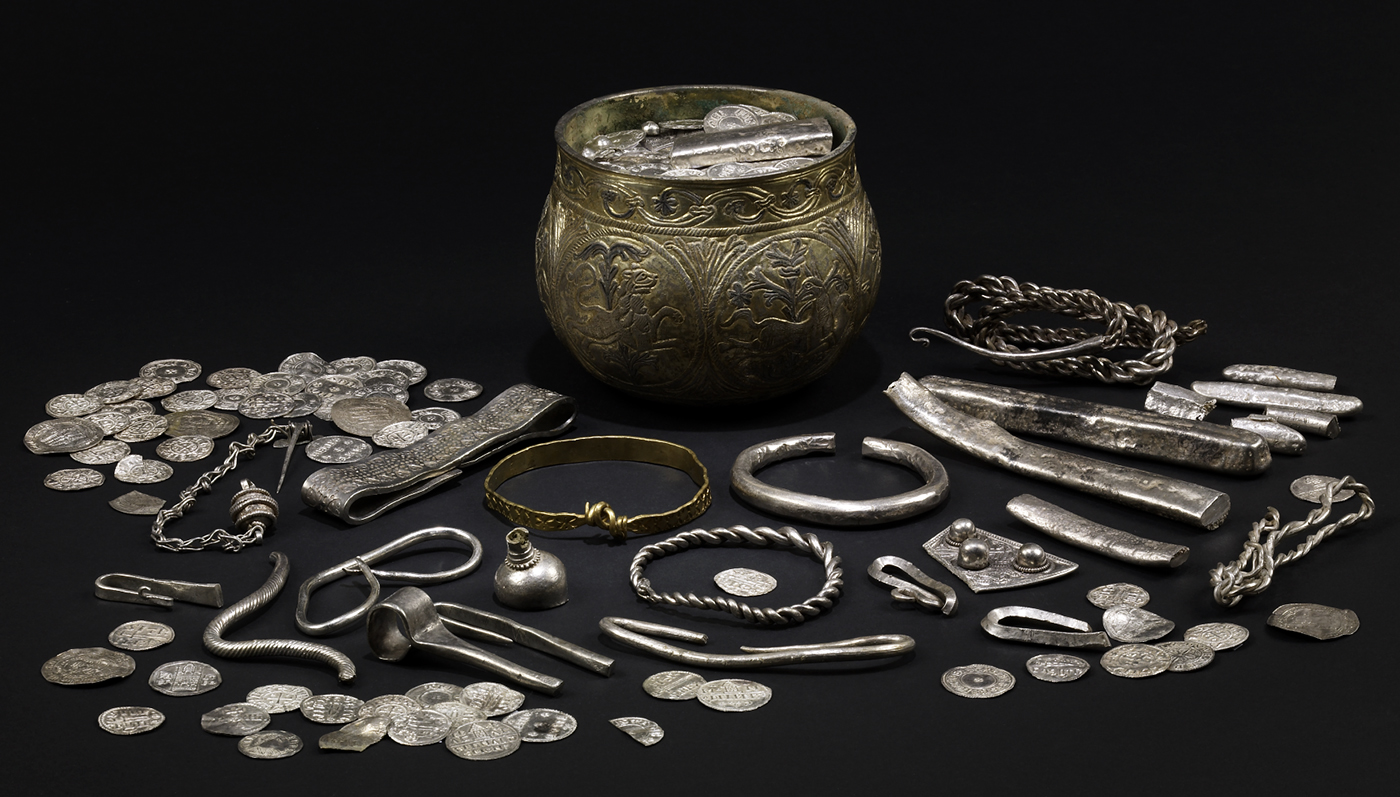 The Chalgrove II Hoard
This hoard of Roman coins was found by metal detectorist Brian Malin in Oxfordshire in 2003. He took the pot full of corroded coins to specialists at the British Museum, who then very carefully began to clean and separate the coins. It was only after they had extracted the roughly 5000 pieces that they realized they had found one very intriguing specimen—a coin featuring the head of the virtually unknown Roman emperor Domitianus.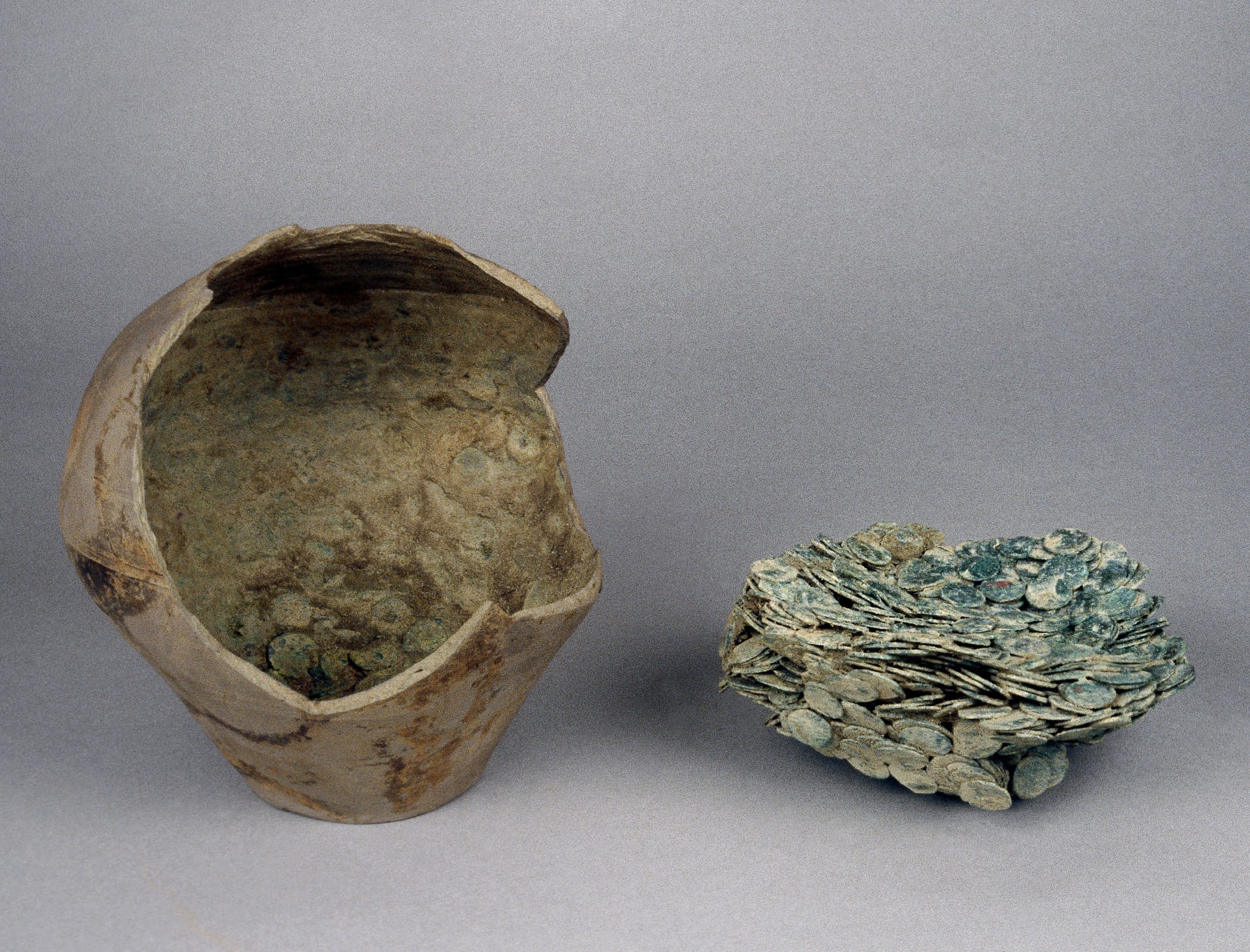 The Galloway Hoard
The Galloway Hoard, discovered by metal detectorist Derek McLennan in southwest Scotland in 2014, includes a huge amount of silver and gold objects. Aside from the dazzling metals, the hoard's most interesting quality was the rarity of some of the objects, which cast new light on the Viking age in Scotland. Some of the more memorable items in the hoard were a gold bird-shaped pin, unique Anglo-Saxon brooches, a rock-crystal flask, and a silver pectoral pendant cross.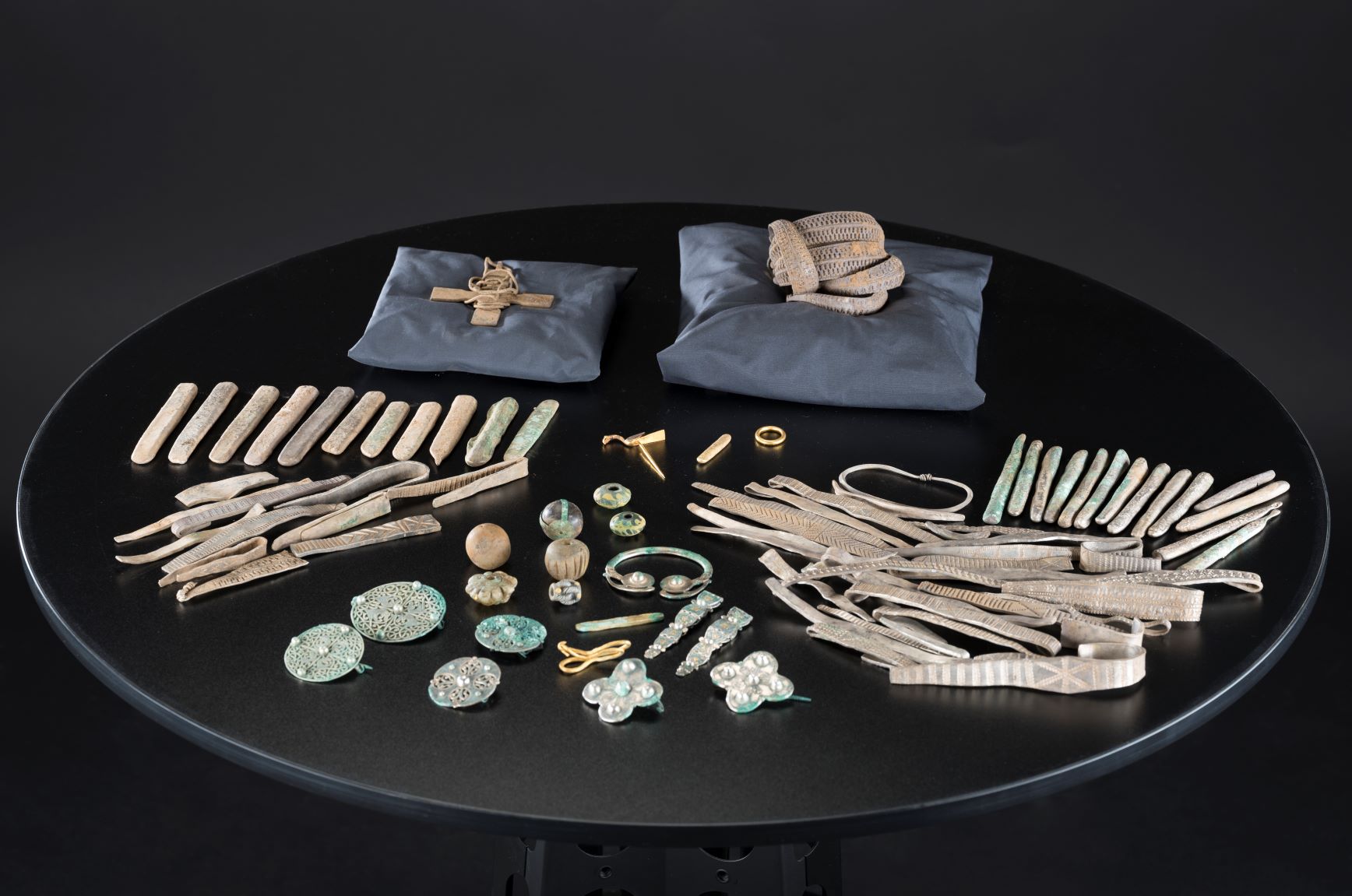 ADVERTISEMENT
---
---