Ariana DeBose walked away with a best supporting actress Oscar, while a statue-less Kristen Stewart won the red carpet.
ADVERTISEMENT
A power suit redefines the Oscars red carpet
While Kristen Stewart didn't take home a best actress Oscar for Pablo Larraín's Princess Diana biopic "Spencer," she had arguably the best night of any queer actor at the awards.
Although she was hardly the favorite to win, the first-time nominee whipped up fervent fan support in the run-up to the awards. And, on the red carpet, she gave a masterclass in lesbian-approved formal wear. Accompanied by her fiancée, Dylan Meyer, Stewart arrived at the awards wearing a Chanel custom suit, which included cropped shorts and a diamond and spinel drop necklace in place of a tie.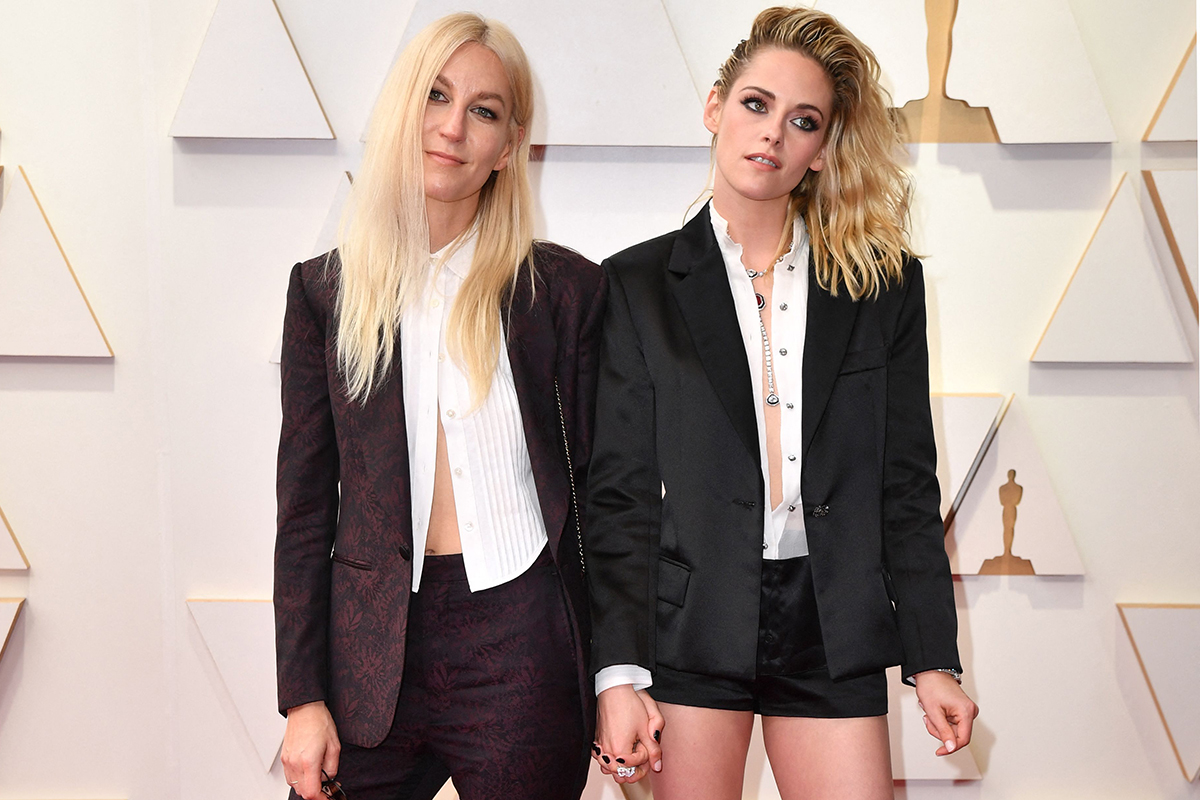 Ariana DeBose makes queer acting history
Ariana DeBose made history by winning best supporting actress for "West Side Story," becoming the first openly queer woman of color and the first Afro Latina to win an Academy Award for acting. DeBose, who plays Anita in Steven Spielberg's remake of the original 1961 film, follows in the footsteps of Rita Moreno, who became the first Latina Oscar winner for the same role.
During her moving acceptance speech, in which she thanked Moreno for paving the way, DeBose delivered a message directed at her younger self: "When you look into her eyes, you see an openly queer woman of color, an Afro Latina, who found her strength in life through art. And that's what I believe we're here to celebrate."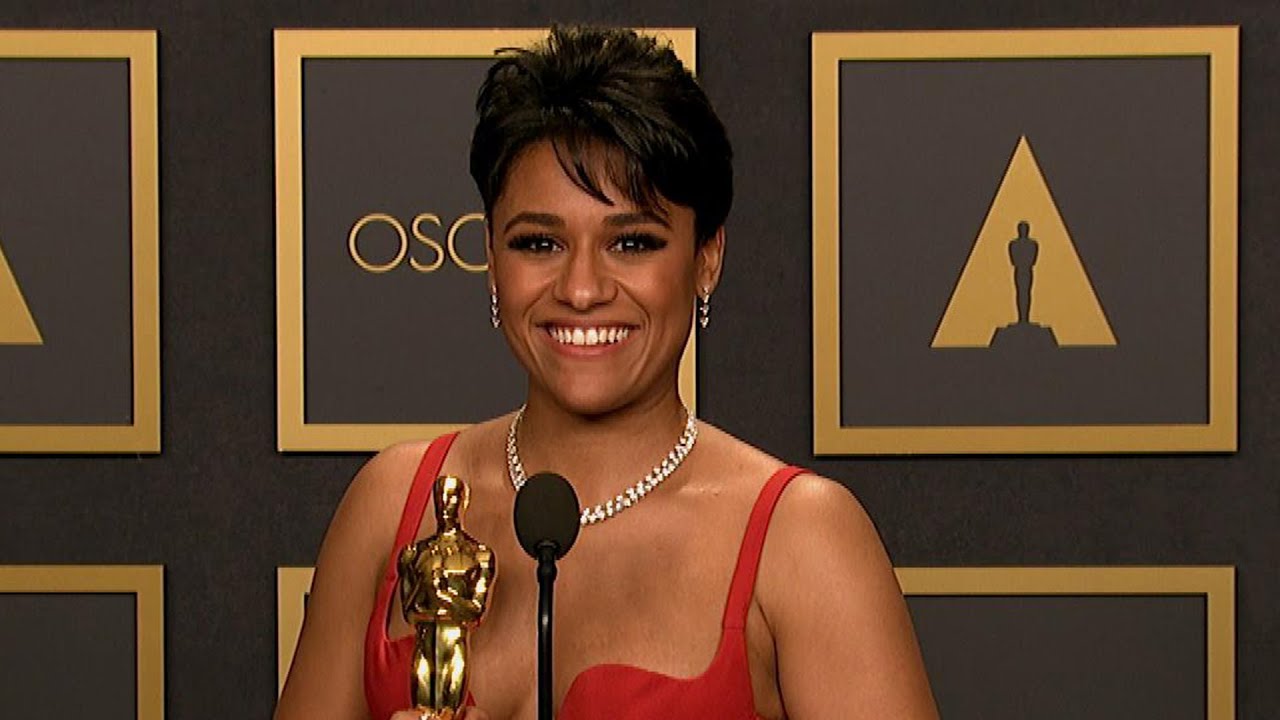 Elliot Page reunites with 'Juno' cast
Fifteen years after "Juno" was released in theaters, Elliot Page reunited with co-stars J. K. Simmons and Jennifer Garner on the Oscars stage. The trio presented the award for best original screenplay, which went to Kenneth Branagh for "Belfast," the director's semi-autobiographical film about his childhood in Northern Ireland.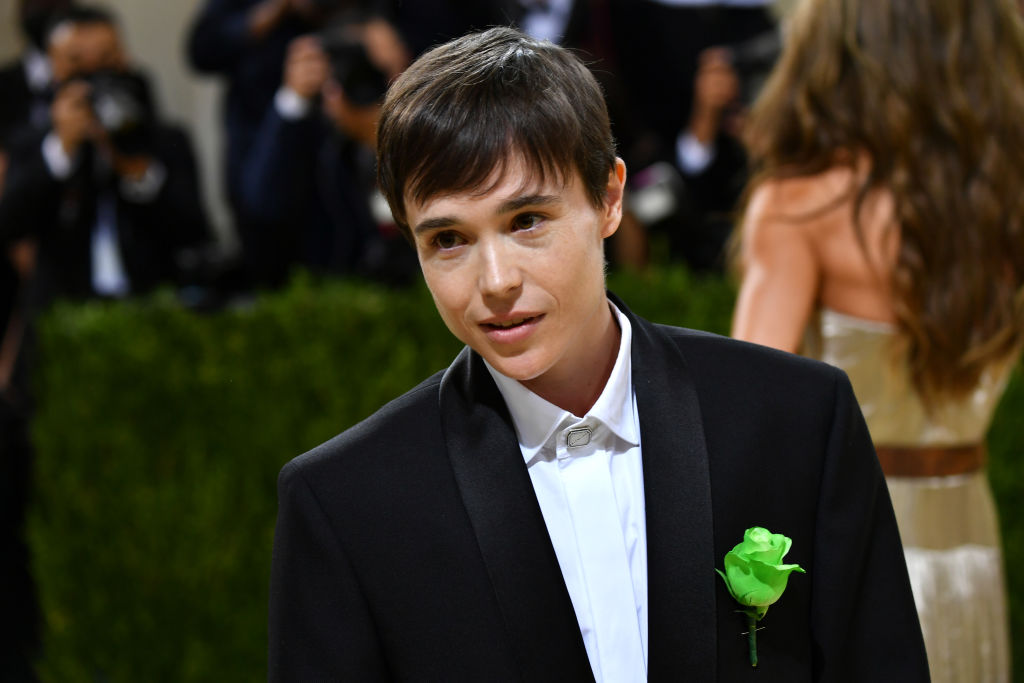 The reunion marked the 15th anniversary of "Juno," which earned Page an acting nomination in 2007. Page, who came out as transgender in 2020, remains one of the few openly queer actors to ever be nominated for an Oscar.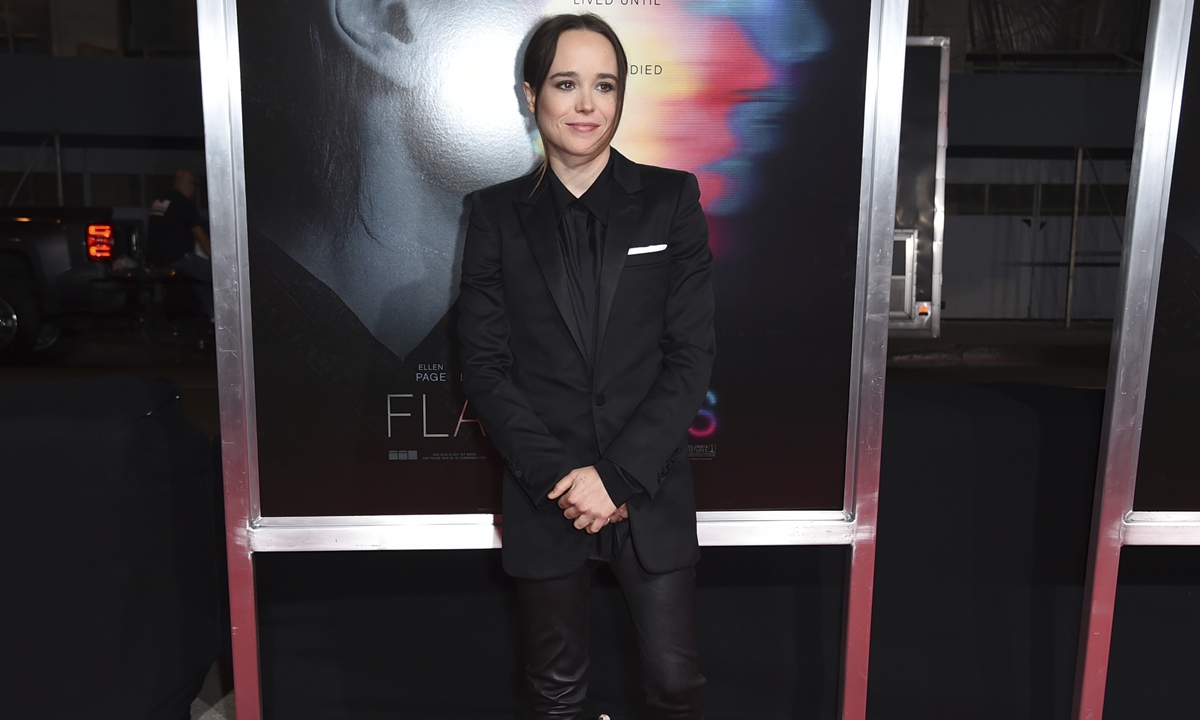 A queer icon presents the evening's highest honor
Escorted by Lady Gaga, entertainment legend Liza Minnelli presented the award for best picture, which went to "CODA," a drama centering on a largely deaf family and their hearing daughter. Minnelli's appearance marked the 50th anniversary of the film that won her a best actress Oscar, the musical "Cabaret."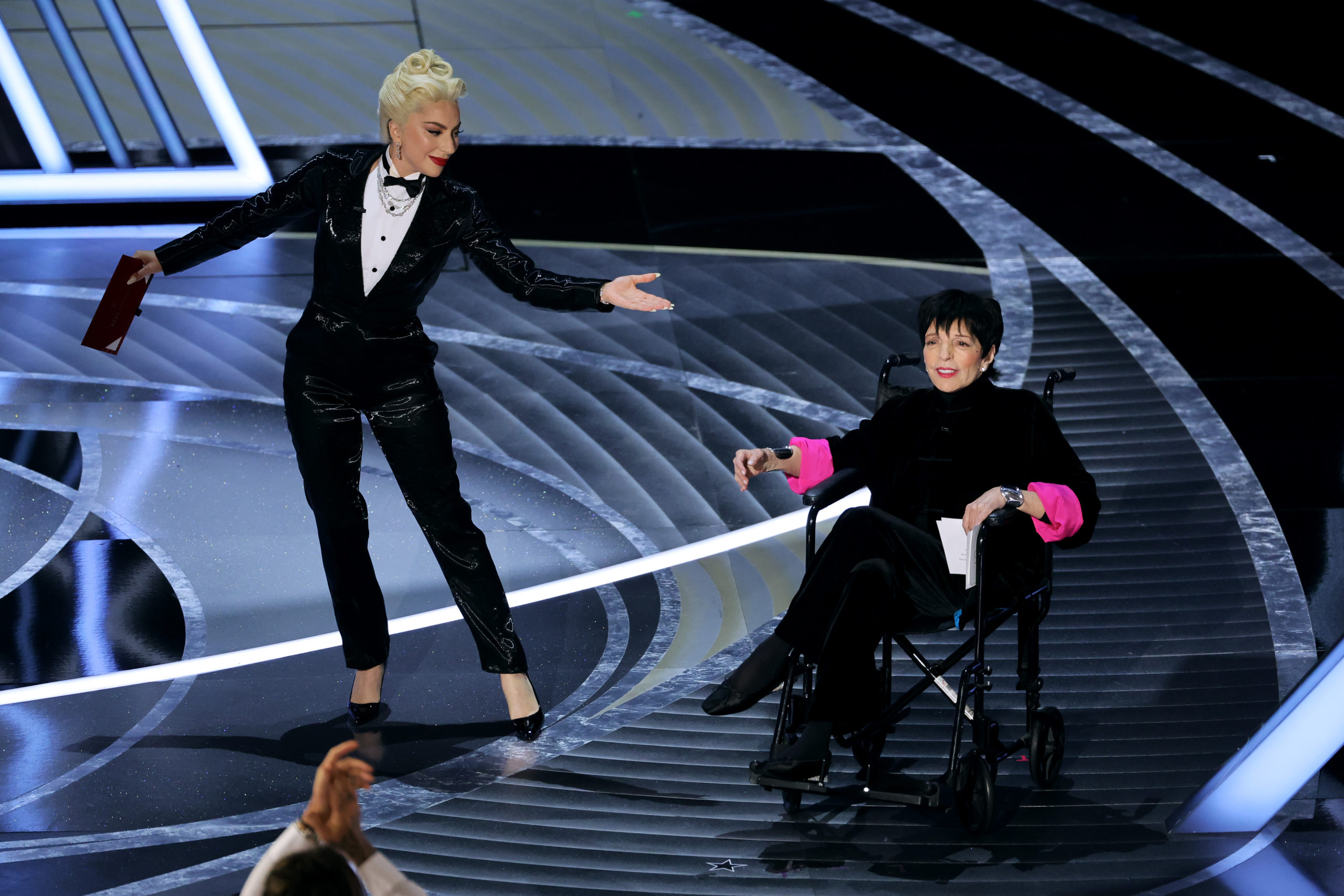 For Minnelli, the daughter of the legendary Judy Garland, Bob Fosse's 1972 film about a Weimar Republic-era love triangle, involving Minelli and two men, represented a milestone that famously alluded Garland: an Oscar win.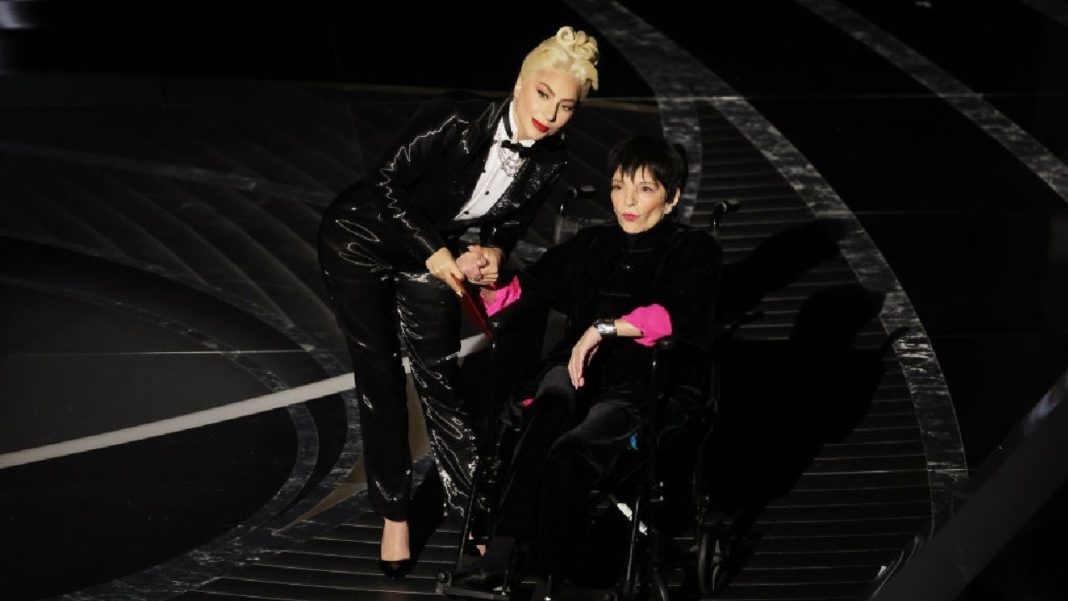 ADVERTISEMENT
---
---