Every bride wants to look the best on her big day and this is why a hunt for the right wedding dress starts pretty early. Though of course each wedding dress ever made is special and beautiful in their own way, there are some that have been worn by a few famous people and have become iconic. Let us get to know about 7 such iconic wedding dresses and also how you can try creating the look.
ADVERTISEMENT
The regal ball gown, worn by Grace Kelly
The lace and satin gown worn by Grace Kelly was designed by the MGM wardrobe department and is one of the most classic and elegant wedding dresses ever. With beautiful seed pearl accents, rose point lace detailing, long-sleeved fitted bodice, and a flared skirt, the wedding gown is created in four parts and is pretty elaborate. A sleeker look will look more modern so you can opt for organza or tulle skirt instead.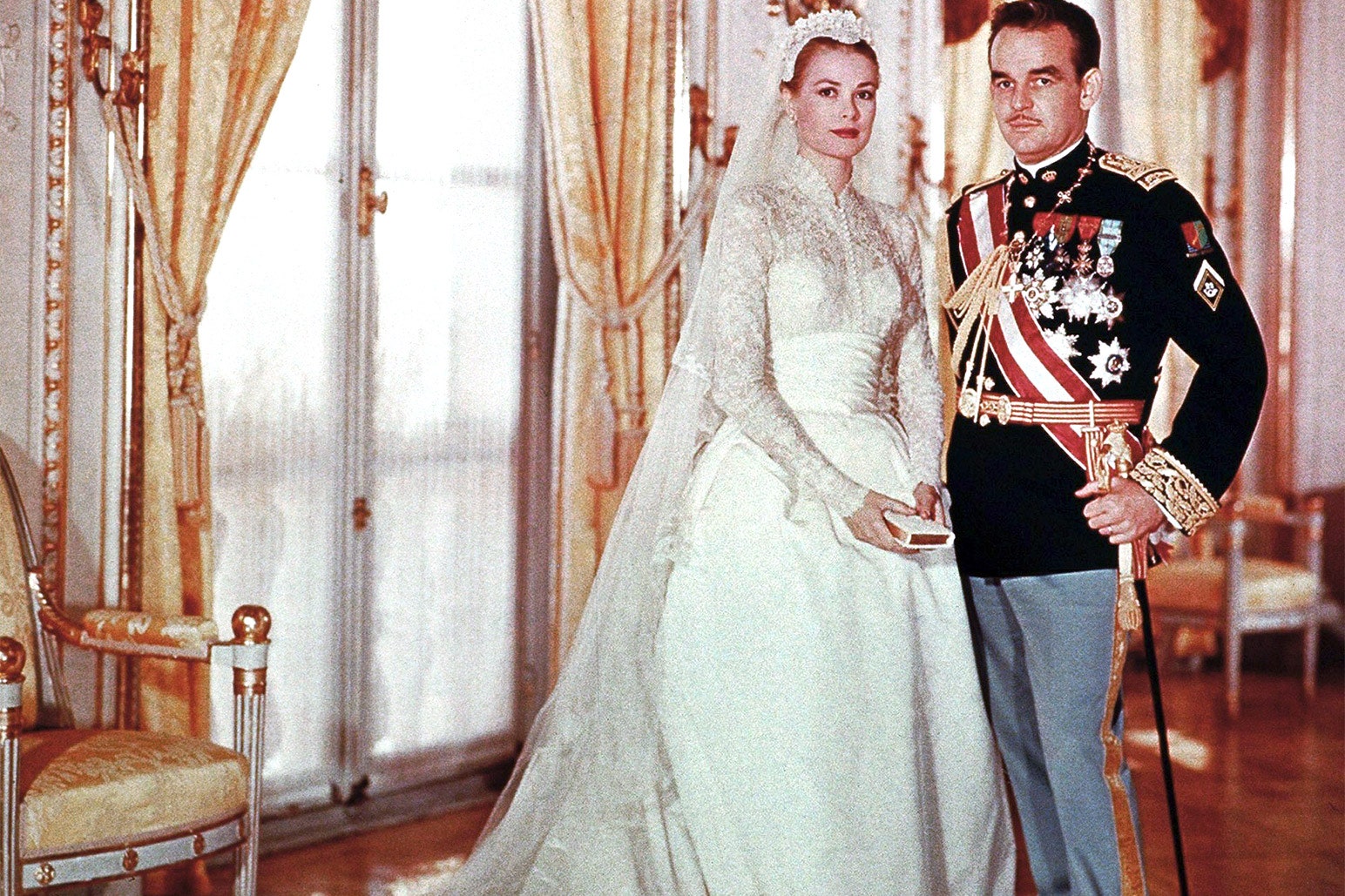 The high collar wedding outfit, worn by Audrey Hepburn
Though her wedding dress in the film Funny Face attracted attention, her real wedding gown looked just perfect. The tea-length dress created by Pierre Balmain had ballgown sleeves and a high neck, and this she paired with elbow-length classic white gloves. The combination looked sophisticated and attractive. You can ditch the ball-gown skirt and go for a more fitted silhouette with high collar or neck.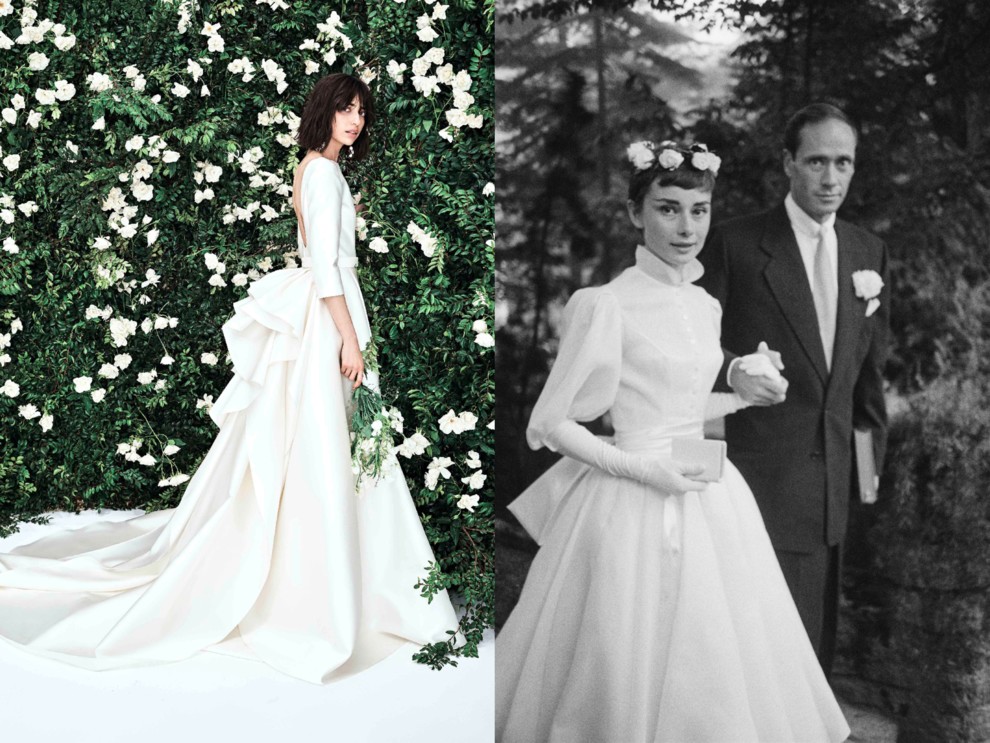 The ball gown wedding dress of Jacqueline Bouvier
Also known as Jackie O, Jacqueline Bouvier was one of the most well-known style icons ever. The First Lady, for her big day, opted for a bouffant wedding gown which was made of about 50 feet ivory silk taffeta. You can opt for a portrait neckline that draws more attention to your collarbone and a nice flattering fitted bodice.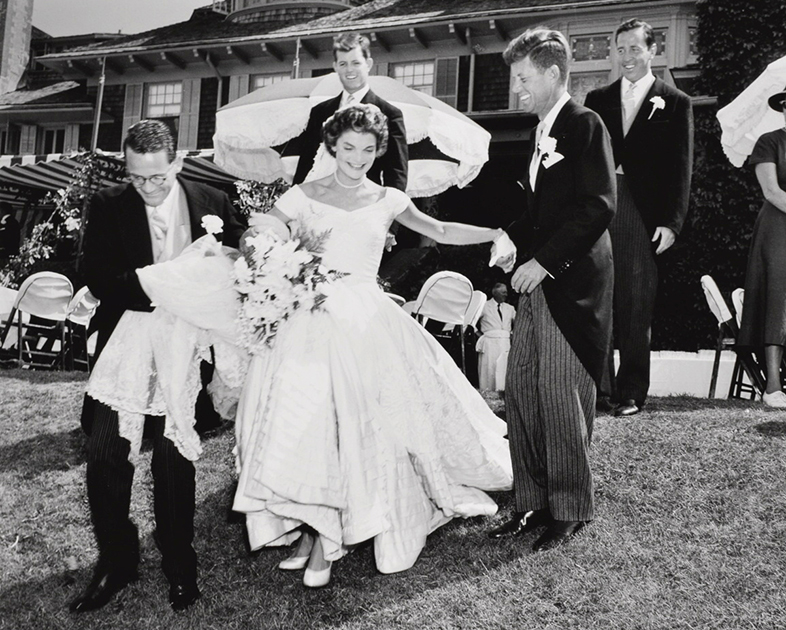 The detachable skirt wedding outfit, worn by Sofia Vergara
Sofia Vergara flaunted her beautiful figure while still keeping things classic by opting for a beautiful wedding dress designed by Zuhair Marad, with a hand-embroidered bodice and many pearls and sequins. The completely detachable skirt helped give a traditional look for the reception but also the chance to enjoy fully on the dance floor. While creating your own version you can choose a different fabric for the skirt, and a sheer neckline, if you do not want to go strapless.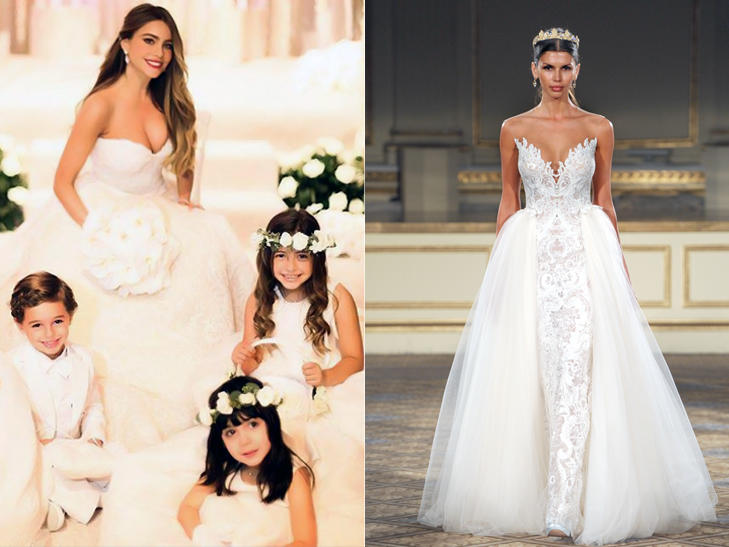 The lace cut-out wedding dress, worn by Kim Kardashian
Kim Kardashian for her wedding with Kanye West opted for a beautiful gown designed by Riccardo Tisci. The long lace sleeves, a high neckline, and perfectly placed sheer panel cutouts make the dress looks attractive. Furthermore, the open back with some illusion netting and a white belt gives you so many details to add to your wedding dress.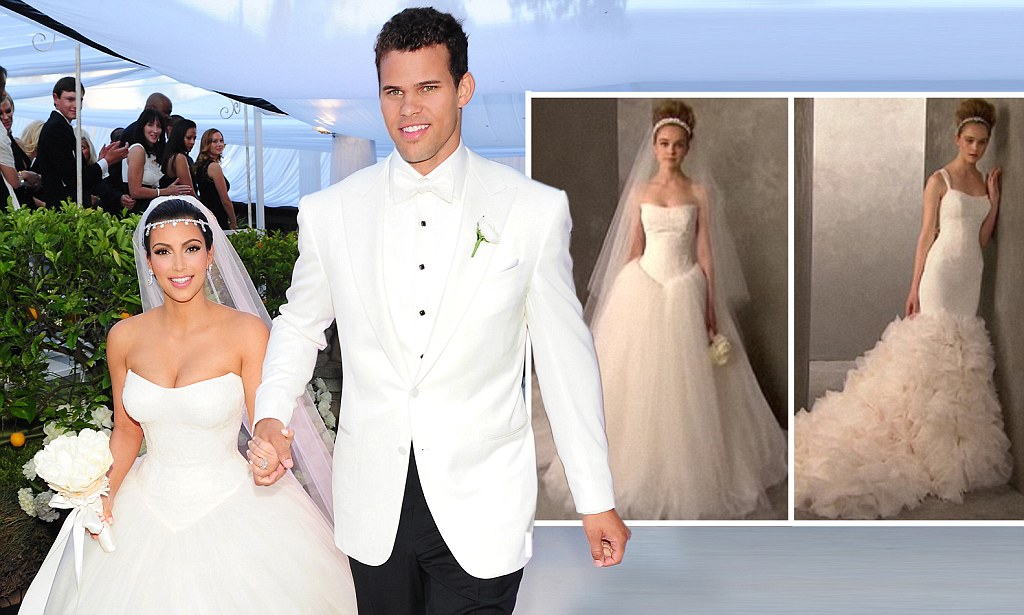 The bridal suit, worn by Bianca Jagger
Bianca Jagger with her YSL Le Smoking Jacket in white and a matching skirt along with wide-brim oversized hat certainly looked the coolest bride ever. If you do not much like the plunging neckline then opt for a conservative but equally edgy alternative.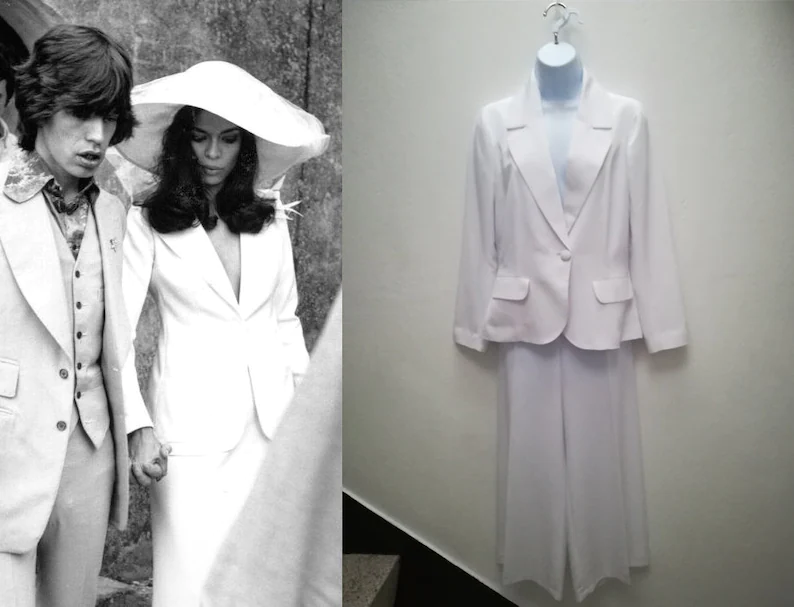 The long sleeve wedding dress, worn by Kate Middleton
This dress paved way to so many imitations. The wedding gown worn by Kate Middleton was created by Sarah Burton and is just the right balance between modernity and tradition. With a full skirt and appliquéd ivory satin lace bodice, low neckline, and long lace sleeves, the dress just looks beautiful. You, in fact, can easily create such a look with maybe a more plunging neckline and look quite like the Duke of Cambridge.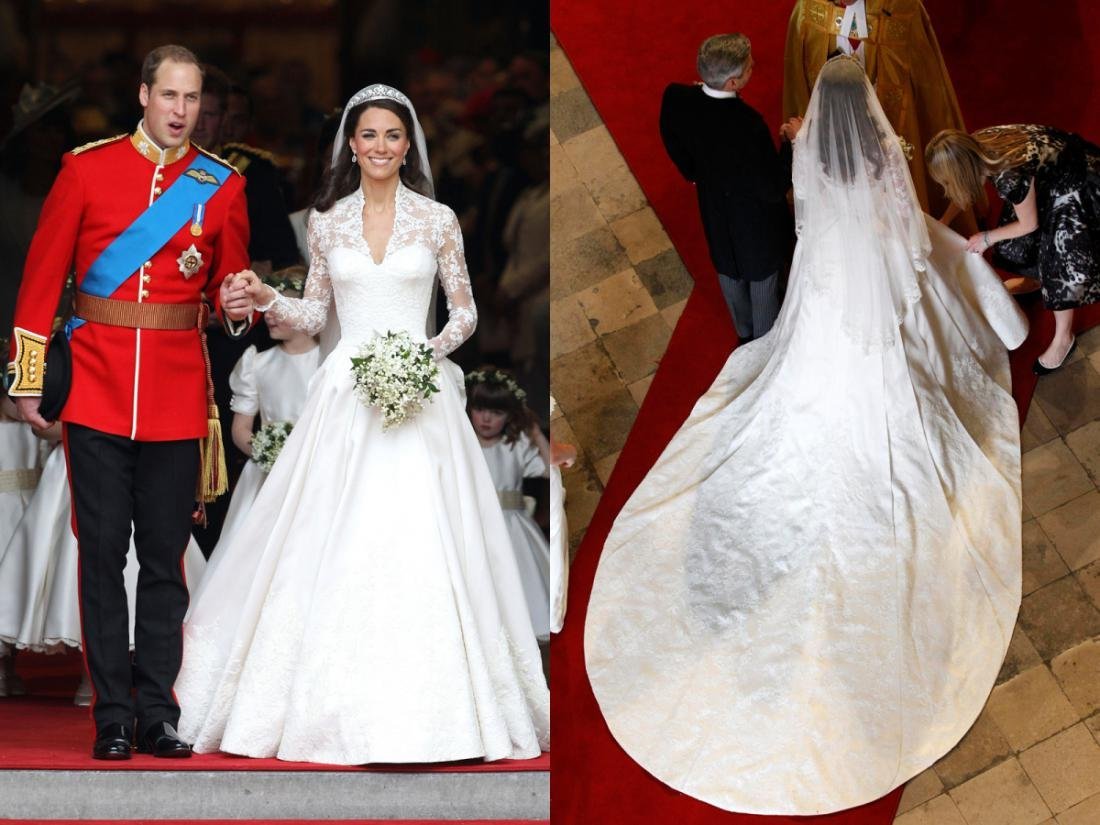 ADVERTISEMENT
---
---